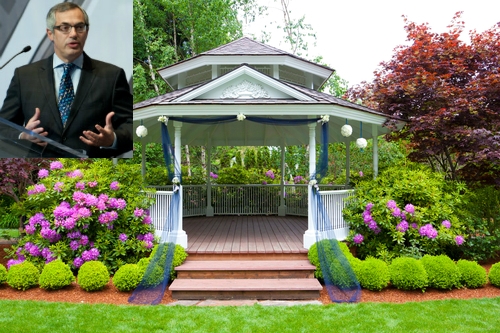 Orrville, ON — Former federal and provincial cabinet minister Tony Clement has announced his bid to lead the Conservative Party of Canada from one of his favourite gazebos.
"I have the experience, dedication, and leadership to lead this party," explained Clement along the steps of a large octagonal structure which may or may not have been publicly subsidized. "I will stop the reckless spending habits of the Trudeau government."
Supporters were happy that Clement is taking another run at leadership and that his campaign selected a beautiful wooden gazebo with cherry wood finish stain and with perfect arches for his campaign launch.
"He's going to invest in our communities," said supporter Les Walmsley who has never used the $100,000 ornamental pavilion until today. "And just look at [the gazebo's] tung oil finish! I'm impressed."
According to sources, Clement's campaign team invited supporters back to his $57,000 fake lake to experience the real quality of his leadership.
With files from Emma Overton