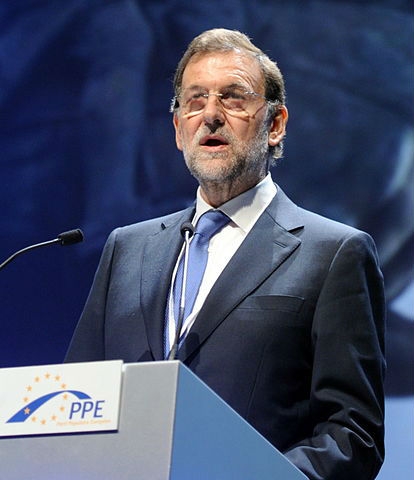 MADRID — Groggy Spanish Prime Minister Mariano Rajoy plans to prepare a campaign that will end the tradition of the afternoon nap, just as soon as he wakes up from one.
The sleepy Prime Minister has suggested that Spain join other European countries in adopting a 9-5 workday, which would put an end to the daily 2-4 siesta Rajoy is currently attempting to prolong by hitting the snooze button.
"It's time we join our EU peers and adopt Greenwich Mean Time," Rajoy said at a press conference earlier this afternoon, before stifling a yawn. Reporters who questioned him about the health benefits of the siesta were met with an extended, heavy-lidded stare. "Hasn't the siesta been linked to a decrease in hypertension? Sir…? Prime Minister?" asked Daniella da Costa of the Madrid Herald, to which Rajoy responded by allowing his head to drop onto his chest, which caused him to awake abruptly with a snort and shout "Absolutely!" to no one in particular.
After a short trip to the bathroom, Rajoy appeared to return refreshed and attentive, until it was revealed he was in fact wearing a pair of novelty glasses with fake eyes painted on them.
The press conference was cut short when Rajoy curled up on the floor in front of the podium, explaining that he was "just resting his eyes". By the time the Spanish Prime Minister was emitting soft, regular snores, the press had filed out of the briefing room and one of Rajoy's staffers was preparing to lift the lightly drooling leader gently into his arms.
"I have a dream," said Rajoy, reached a few hours later on his office couch. "Or—how you say in English? I'm having a dream. Please go away." He then rolled over, pulling a cushion over his head to block out the late afternoon sun. Rajoy's secretary, adjusting the leader's blanket, told reporters that if Rajoy succeeds in abolishing the afternoon nap, Spain may have "a very grumpy Prime Minister on its hands".