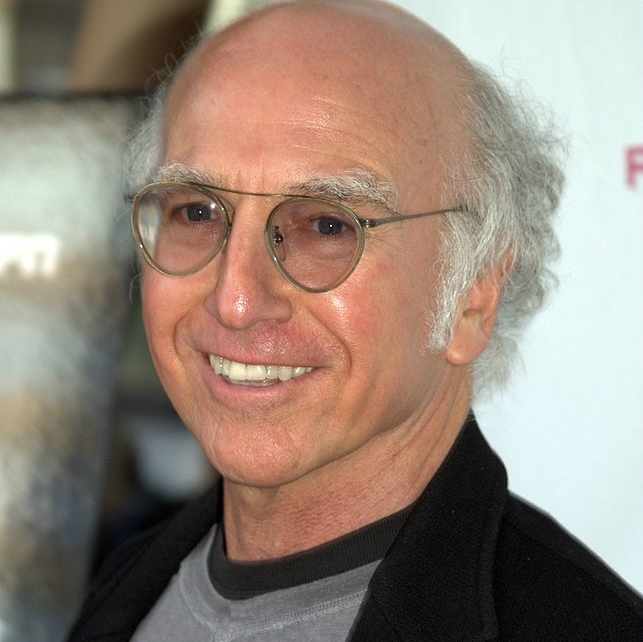 VATICAN CITY – In a stunning admission Friday afternoon, Pope Francis confessed that he mistakenly invited Democratic Presidential candidate Bernie Sanders, instead of American comedian Larry David, to speak at the Vatican before the Pontifical Academy of Social Sciences.
"I'm a total Curb-head," said Pope Francis, referring to Mr. David's Golden Globe-winning television show, Curb Your Enthusiasm. "And you know, I love Seinfeld too – especially all of Larry's cameos. That one where he's wears the cape? Hah! Too much."
Many have been confused by Mr. David's likeness to the Vermont socialist. His Holiness saw Senator Sanders on TV and believed that he was "watching some kind of wacky concept joke about running for President". He then invited the Senator to the Vatican, only realizing the error Thursday evening as he was preparing for the visit.
"It's a little embarrassing," the Pope continued, "so, you know, he gave a little speech, and I kind of just bailed on that. I think that's easier for everyone."
Senator Sanders took a break from the increasingly contentious New York Democratic primary to meet the Pope. He was visibly deflated when he received the news of the mix-up, though Francis tried to smooth things over in a brief private meeting Saturday morning. "We had a nice, short conversation," said Sanders, "he did ask me what Leon Black is like in real life, so I had to explain again that no, I am not Larry David, but otherwise it was nice."
Pope Francis brushed off the suggestion that he was in the wrong. "It must happen all the time. They look identical! I mean, people always confuse me with Jonathan Pryce and I never complain. Turn the other cheek, right? Anyway, Larry, if you're out there, please come visit. Mi casa es su casa, buddy."