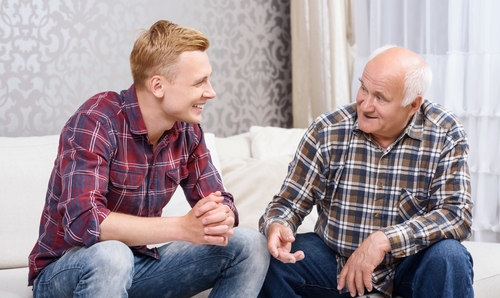 KINGSTON — Late last night, local father Paul Mallory gathered his family by the fire to recount many illustrious battles fought against major telecommunications providers.
Speaking to his children, the Mallory family patriarch listed bout after bout: "There was the Great Rogers War of '08; the Battle for the Bundle with Bell in 2011; oh, and the ten-hour standoff at the kiosk at Telus. That's the one I fought alongside your Uncle Chuck."
Mr. Mallory went on to describe encounters with various customer service representatives, who he referred to as "the enemy".
"See this here?" he asked, gesturing to a divot in his shoulder. "This is from when I had to hold the phone in the crook of my neck for two hours straight while I wrote down instructions from 'Daniel' at Rogers."
"Daniel," he shuddered." I still hear him in my nightmares asking me if I tried turning the modem on and off…"
Mr. Mallory said he wanted future generations to appreciate the sacrifices he made for them.
"There were dinners that went cold, trips to Canadian Tire that were postponed until the next weekend," he lamented. "But there were also victories — sweet sweet victories," he reminisced, referring to a time he was reimbursed for an overage charge of $8.90.
The father of three and grandfather of two says he is proud of the advantages he has helped give future generations in this country.
"Thanks to me, our family plan is as solid as a rock. My children and their children will enjoy the freedom of Canada-wide calling for the rest of their lives. But I want them to know the hours I spent hunkered down in the basement on the phone, resisting barrage after barrage of excuses from those bloodsuckers at Bell."
"I plan to eventually sit down and properly record my memoirs on tape for posterity" said Mallory. "Just right after I get off the phone with those jokers at Shaw about the internet…"