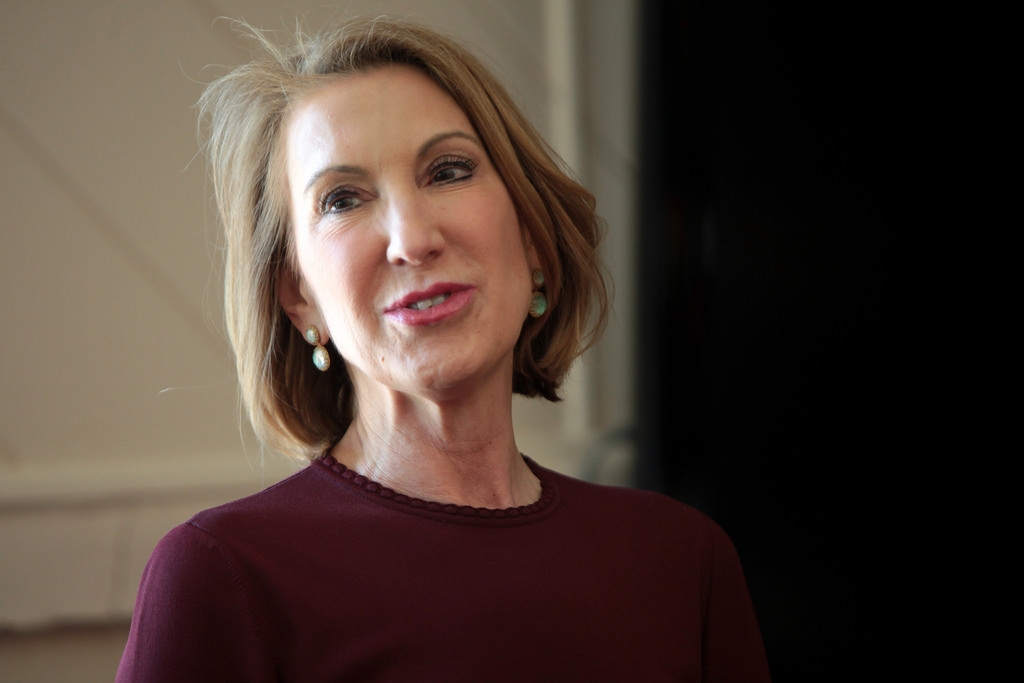 WASHINGTON, DC — Republican primary candidate Ted Cruz announced yesterday that he will name fired Hewlett Packard C.E.O. Carly Fiorina as his running mate, moments before she drove his campaign into Chapter 11 bankruptcy.
"I've never seen anything like it," exclaimed a dumbfounded Jeff Roe, Cruz's campaign manager. "We're a political campaign, not a corporation, and yet within hours she managed to acquire several failed tech startups, outsource hundreds of jobs, and leave us millions in debt."
Roe was further perplexed as his campaign credit card was declined in line at Starbucks.
"How?" muttered Roe.
The candidate himself remained supportive of his choice.
"Carly's preternatural ability to drive profitable and stable enterprises into debt, including I am now told my own campaign, is surely a sign from the Lord Our God," explained Cruz, as repo men repossessed the podium he was speaking from. "Certainly Carly's God-given ability to devastate corporations will help us to unite Republicans and win the general!"
Cruz later clarified that the Republicans he sought to unite were, "Evangelicals and Theocrats."
Fiorina was equally excited to be joining the not quite mathematically eliminated ticket.
"I am honoured to be Ted's selection for vice-president of the United States, even if he did reject my idea of increasing market share by merging our campaign with Compaq computers."
At press time, GOP frontrunner Donald Trump assured reporters that he has "way more bankruptcies than Carly Fiorina", and that they "are all way huger."