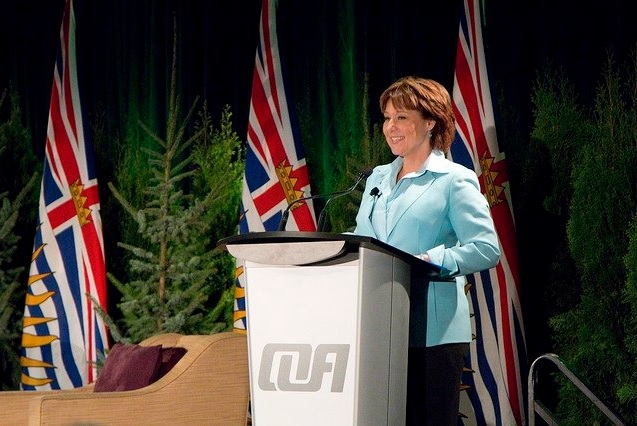 VANCOUVER – Days after a new report revealed that BC Liberals have been paying Christy Clark an additional $50,000 per year on top of her annual salary to headline fundraising events, the party's leaders blamed the premier's skyrocketing salary on foreign investment.
"Look, there's only so much Vancouver property that Mainland Chinese billionaires can use to smuggle their money," shrugged BC Liberal president Sharon White. "At some point, you're going to have to diversify.  And if there's one thing more lucrative than BC's thriving real estate market, it's BC's thriving democracy."
White cited Clark's proven commitment to selling her constituents' best interests to the highest bidder as a major draw to overseas investors, who don't want to see their wealth diluted by negative market factors like foresight, ethics, or accountability.
"We're talking about a leader with such utter disregard for the people she was elected to serve that she sold their supply of clean drinking water to a corporation that doesn't recognize it as a basic human right – for pennies on the dollar!" gushed White.  "You can't put a dollar value on that. Or at least, you couldn't, until we did."
White concluded by brushing off any concerns that a sitting premier accepting money from wealthy donors constitutes a conflict of interest, by noting that overseas billionaires now own so much of the province that she technically works for them.
"Thanks to Christy Clark, almost everything in British Columbia belongs to foreign investors – including Christy Clark."