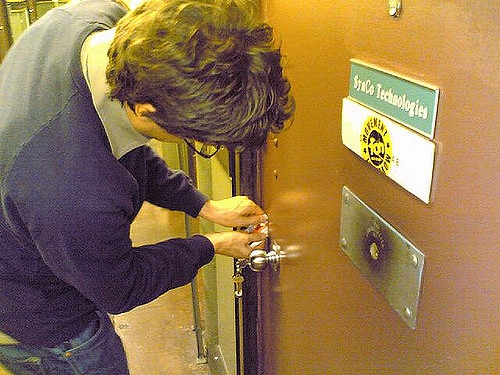 SAN FRANCISCO – A new online application is revolutionizing the hospitality industry by allowing users to stay in the homes of regular people who haven't properly secured their property.
"Air B&E is one of the newest Apps to take advantage of the burgeoning 'sharing economy'," says CEO Marvin Peters. "We give users all the tools they need to save money on their vacation and business travel by simply forcing entry into an unoccupied person's residence."
Air B&E, which is available for download on the App store and Google Play, uses geolocation data, and email and text analysis to figure out when your unwilling hosts will be taking extended stays away from home, thus eliminating time consuming stake-outs.
"The first time using it was so easy. I arrived from the airport, and opened the app, which told me to use the key hidden under the obviously false rock in the front garden," says Samantha Burns, an Air B&E user who used the app for a recent trip to New York.
"I stayed there for 5 days, ate their food and took their coffee maker when I left. This app saved me at least $800. It was the best."
After staying in an unsuspecting home, users are encouraged to rate the experience, allowing future guests to avoid any issues like family pets, nosy neighbours and local authorities.
"At first I was horrified that my home had been broken into. But then when I saw they had given me 5 stars, I have to admit I was a bit flattered," said homeowner Avneet Sharma.
Many critics have said the company, which has received seed money from Goldman Sachs, skirts legal issues since the app says it is only an information sharing service, and not actually a massive criminal enterprise responsible for billions in property damage.
At press time, Uber has come out with a new app called UberXXX that allows you to use the sharing economy by providing users with temporary access to your genitals.