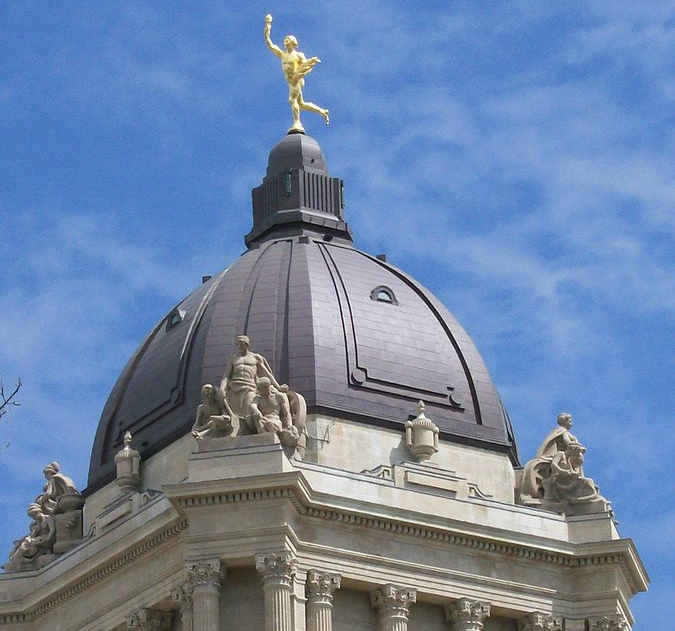 Manitobans go to the polls on April 19th. Can the NDP hold onto power after 16 years? Or will the PC's get a chance to form government? Or will the underdog Liberals come from behind in an upset? Here is a brief guide on political platforms:
NDP
Economy: Encourage economic growth by offering government employees grants to start their own smaller governments
Health Care: Give every Manitoban their own Regional Health Authority
Education: Send poorly performing students to neighbouring Saskatchewan to bring up the provincial average in math, reading, and science
Taxes: Actual tax platform to be released after election, just like last time
Child Welfare: Any children being placed under provincial care will stay at a motel with at least a 2 star rating from CAA
Progressive Conservative Party
Economy: Reduce the size of government to a simple, easy-to-understand sound byte.
Healthcare: Slash emergency room wait times by developing an Emergency Room Reduction Task Force
Education: Teachers will be able to tell struggling students they're a 'zero', 'complete failure at life' and 'a waste of taxpayer money' on report cards
Taxes: Invert the progressive tax rate so the poor can make up for the years of revenue lost under the NDP
Governance: Protect frontline government workers from employment
Mental Health: Get the counselling PC Leader Brian Pallister needs
Liberal Party
Economy: Remove PST for hair salon services so former Liberal Leader Jon Gerrard can finally get those ombre highlights
Healthcare: Fund in vitro fertilization to create a super-intelligent form of species who will be able to balance the provincial budget some day
Education: Task third-grade students with developing a Liberal education platform that isn't identical to the NDP's education platform
Taxes: Charge PST on PST rebates
Economy:  Support the struggling blimp industry
Healthcare: Improve prescription drug coverage by airship
Infrastructure: Invest more in green transportation, like airships
Taxes: Deliver a fair tax cut to middle class by airship.
Governance: Run a sufficient amount of candidates to form a hypothetical minority government
Bison Party
Economy: Use every part of the economy
Plains: More tall grass for grazing
Species Preservation: Separate school boards for French-speaking Wood Bisons
Herd safety: Better calf protection from wolves and coyotes