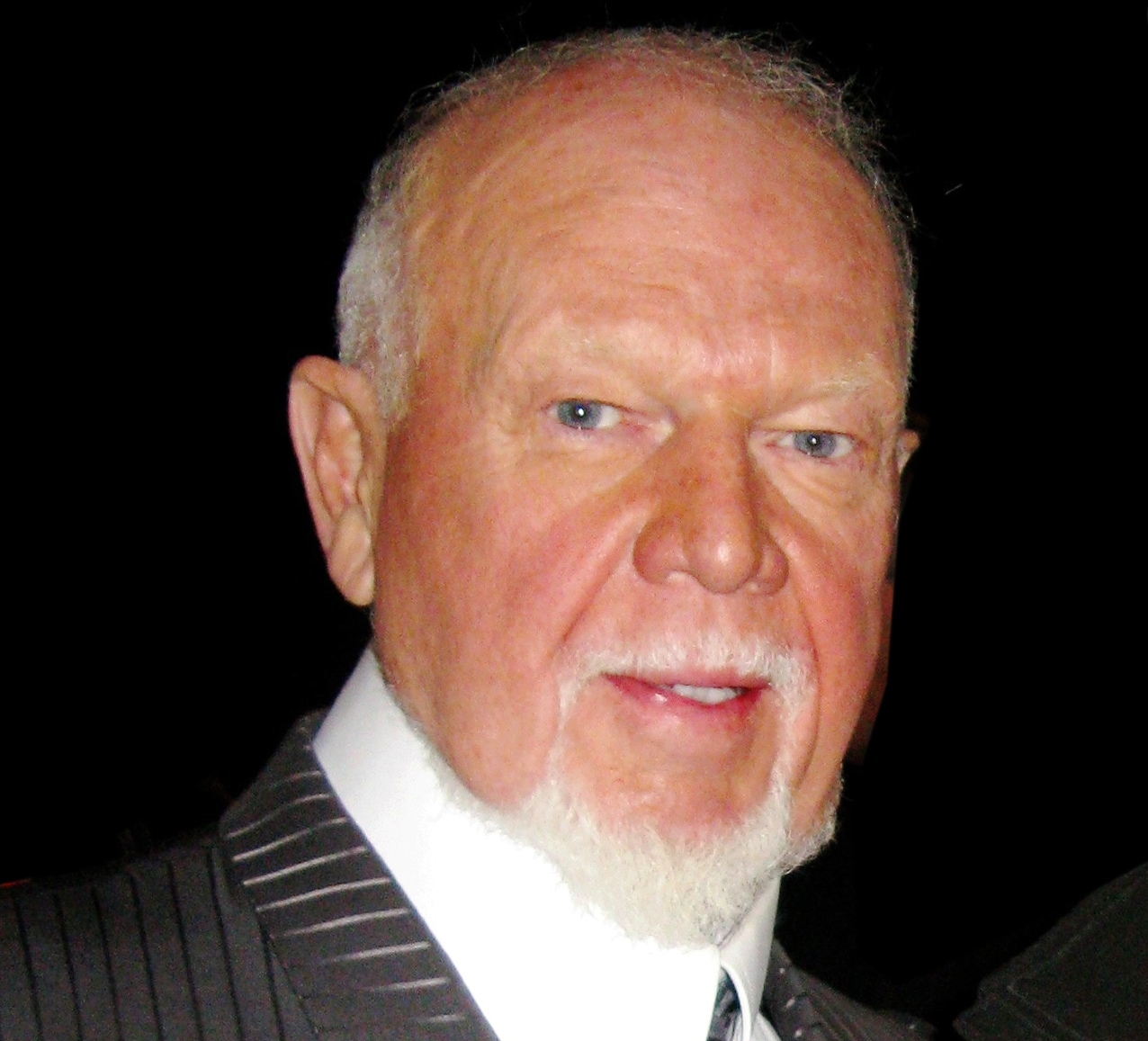 TORONTO – Sports personality and Canadian fashion icon Don Cherry has been hospitalized after overdosing on Cold-FX, a supplement said to prevent cold and flu infections that he has been the spokesman of for several years.
"Sadly we knew this was only a matter of time before this sort of thing would happen," said co-host and long time interrupter Ron MacLean.
"Mr. Cherry was discovered this morning by his cleaning lady, lying in bed, barely breathing through his completely unstuffy nose, with several empty bottles of the over-the-counter cold remedy strewn on the floor. He was rushed to Toronto General Hospital where he went into surgery.
Cherry is well known as the brand's spokesman, and notorious for his habitual use and – some would say – reckless misuse of Cold-FX products, or simply X as it's known on the streets.
"He would come to set taking fistfuls of the stuff right before going on camera. Said it would give him the confidence to face the world knowing he wouldn't get sick, and stop him from getting the shakes," said HNIC host George Stroumboulopoulos
According to sources, Cherry was attending weekly meetings to try to ween himself off of what he reportedly admitted was a $2500 a day habit.
"We'd be in meetings and he'd be on the phone with his dealer, who he called Rex. Then he'd leave and come back with about six Rexall bags full of it," said now retired CBC producer Harry Carney, who attended a few Cold-FX anonymous groups with Cherry.
"He kept complaining that he'd used up all the veins in his arms and toes, but I never understood why since they're pills."
MacLean, like many of those closest to Cherry, said he should have done more.
"When I complimented him on how his throat never got sore no matter how hard he yelled about 'Europeans' I knew I was enabling his xenophobia, but not his addiction. If you ever hear this, I'm sorry, friend."
At press time, the Cherry estate was unsure how to pay off the five mortgages he'd obtained through Dominion Lending Centres to feed his crippling Cold-FX addiction if he should pass.