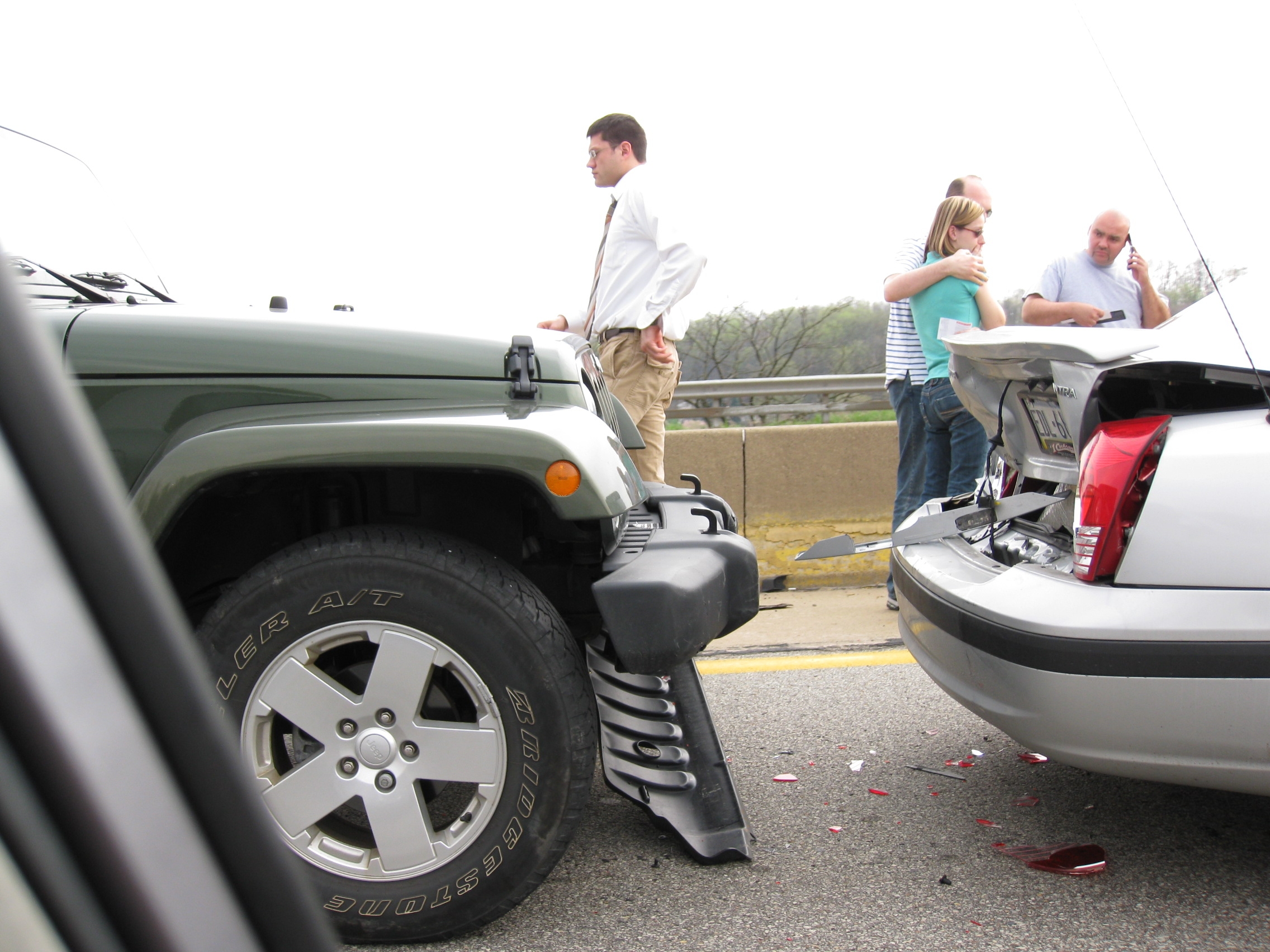 TORONTO – With the Uber ridesharing service now transporting thousands of riders in Toronto daily, many customers are reporting being impressed by Uber's approach to collision insurance, namely not having any.
"I never use cabs any more, only Uber," said local graphic designer Sam Curtis, 29. "Taxi cabs are all old and smelly, and the drivers are so rude. Plus, if a taxi cab I'm riding in gets into a terrible accident, I'd have to go through months of accident reports, insurance claims, and possibly even doctor-mandated physiotherapy. With Uber, if I were in a catastrophic collision I would just get up and walk away – no fuss no muss."
Curtis added, "You know, provided I were still able to walk."
Uber spokesperson Angie Spence clarified, "Uber is not a traditional taxi service – It is a sophisticated ride-sharing system. We keep service streamlined and costs low by not just sharing rides, but also by sharing liability for any accidents our employees and customers experience."
Spence then clarified, "Sorry, when I said 'employees' I should have legally said 'self-employed Uber driving partners', and when I said 'customers' I meant 'sharing economy transportation enthusiasts'."
According to a survey of local users, most have focused on contrasting Uber service to traditional taxi service. One pro-Uber responder, Stacey Marsden, 31 explained her preference, "Your money is barely going to the taxi drivers; it mostly goes to the taxi company, then the plate holders, and then finally the insurance companies." She continued on, "Uber simplifies things by cutting out the middle man. And then by also cutting out the end man."
Uber drivers are also excited about the opportunity.
"First Uber allowed me to share my car with passengers. Now, after I got into a relatively minor accident while driving a person whose father is a lawyer, it's letting me share my personal assets with them too!"
Lest Uber riders think they would be left financially destitute in the case of of a life-altering accident, Uber insists they have also revolutionized this area. "Rather than traditional commercial insurance, Uber Canada has set up a contingency fund – basically a hole in the ground that we occasionally throw money into – which we can use to pay people's medical expenses."
When asked what will happen if and when the contingency fund inevitably runs dry, Spence paused, before eventually taking out her iPhone and pointing to the Uber app. "Look, you can actually see the little cars moving around. How cool is that?"
At press time Uber had added a new feature to their App allowing users to rate their accident on a 5 star scale.