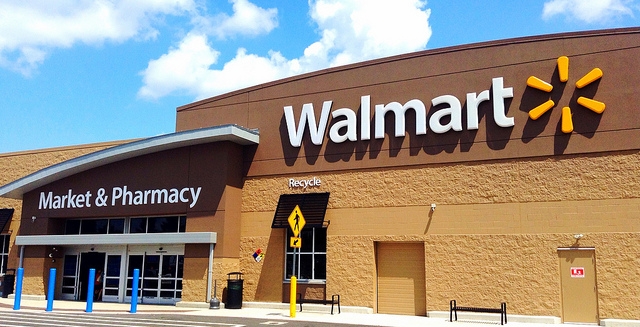 MISSISSIPPI – Members of the slowly dissolving Sendwick clan, Collum and his children Leonard and Franny, have unintentionally created a previously unavailable work from Nobel Prize-winning author William Faulkner while arguing in line at their local Walmart.
"He's in the car," said Collum, in answer to his son asking where their elderly dog was. "Lest God done changed his mind."
Collum, who was a rough man and knew himself to be one, then reportedly glanced into his wallet before putting back several items, toys and diversions, on account of their price. All the while thinking about the hard thing growing deep in his heart and how it rattled on and on, louder and louder, with each step he took.
"Ah yes, I'd recognize this anywhere, this is definitely a Faulkner," said Dr. Lauren Bern, a professor of literary criticism standing two places behind the Sendwick's in line. "As a modernist, Faulkner understood that old tropes and ideas would have to be cast off if communication was to advance. However, by setting this argument in Walmart he's showing how the bland consistency of consumer culture intentionally masks the individuality of our expression. The family is separated by an unbridgeable gap of language and experience. It's actually quite… wait, is this the express line?"
Observers say that at this point Leo shuffled his feet wanting to ask after the dog again but always worrying that his old bones would crack and give way under the weight of his consideration. Instead, his fingers picked and nibbled at the Walmart shopping bag, forming a hole large enough to fold up and hide his fear.
"Dammit Leo," said Collum, wearily. "Franny. Go get a new bag."
While it isn't often that a new work is written by the deceased, literary scholars say that it is occasionally known to happen even for long-dead authors. Most famously, in 1999 a new short story by Ernest Hemingway was written when a very sad man punched a tiger into a pool of semen.
"Let's get on," said Collum. "Best get home for our nightly 2 hours of prayer."
Young Fran Sendwick stayed quiet for much of the shopping, never having forgave her father for abandoning her mother during the illness piping up once to say "yes, I'll carry that bag" but mostly focusing her mind on prayer and mercy but knowing that there is justice in the afterlife, yes justice in the afterlife, for men like Collum, men like Collum indeed.
The book is expected to be on shelves after a 25 year old Leo is forced to bury Collum after he dies suddenly leaving the family even more destitute than before.