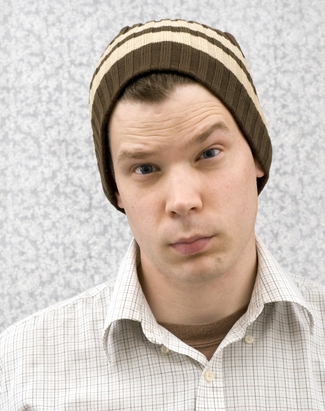 OSHAWA, ON — In an unexpected turn of events, Xbox Live user 420weedL0rd has admitted that he did not fuck your mother, despite earlier claims of having done so.
Nearly three months after "absolutely crushing" you in a round of "Team Deathmatch" on Call of Duty: Advanced Warfare, 420weedL0rd, also known as Kyle Barker, sent you a series of private messages rescinding his claim to have "wrecked you almost as hard as I wrecked your mom's sweet puss." Though you had long since forgotten the incident, in the following days Barker found himself, in his words, "stricken with anxiety, writhing on the floor, and screaming endlessly for the comforts of my own mother's embrace."
Below is an excerpt from a guilt-wracked message Barker sent at 4am last Tuesday:
"Dear coolguy90000,
I haven't had a full night's rest in weeks. The other night I swear I felt the rattling of my prized special edition CoD Xbox controller pulsing under my floorboards.
Bzz bzzz. Bzz bzzz. Bzz bzzz."
Since then, Barker has sent dozens more private messages, detailing the hardships of his life which may have led to his egregious online behaviour, including the several times his father threatened to kick him out of the basement.
In a recent handwritten letter, Barker explained that he is currently involved in group therapy for fake mom sex addiction and is making amends for all the fake mom sex he's claimed to have had with various Xbox Live players' moms over the years. Barker wrote that he "just pray[s] you can find it in your heart to forgive me. If it makes any difference, I think I'm ready to brush off the Cheetos dust and finally ask my dad what a resume looks like."