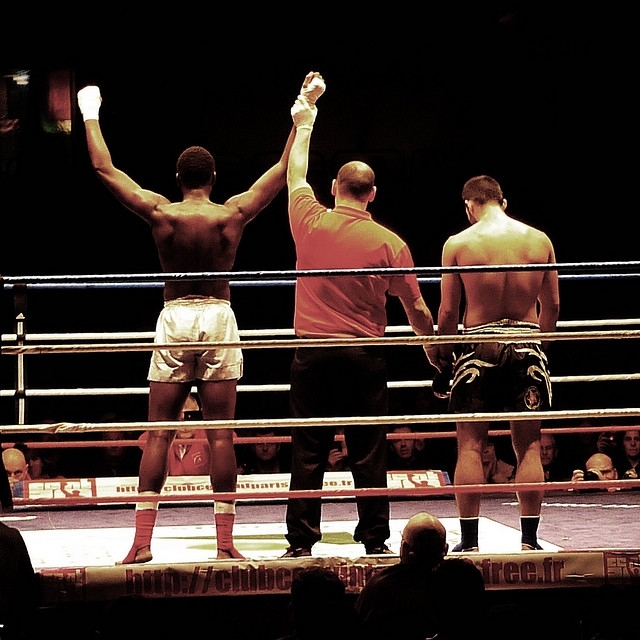 OTTAWA, ON – For the ninth year in row, featured correspondent for the Ottawa Citizen David Suplin has defended his title has National Journalist Fighting Lightweight champion.
Suplin, known for the impact of both his roundhouse kick and coverage of the 2015 Paris attacks, triumphed over Wayne Ullman of Ottawa Metro with an editorial knockout in round 3.
"It was a tough fight, but when the bell rung for that last round, I was dead set on ending it." Suplin said, as his editor held up a bucket for him to spit his mouth guard into. "I just hope that what I did here earns me a Pulitzer Belt in 2016."
Suplin is scheduled to appear in a charity exhibition match in Toronto against Peter Mansbridge. The fight will be shown on ESPN, Fight Network, and CTV news.