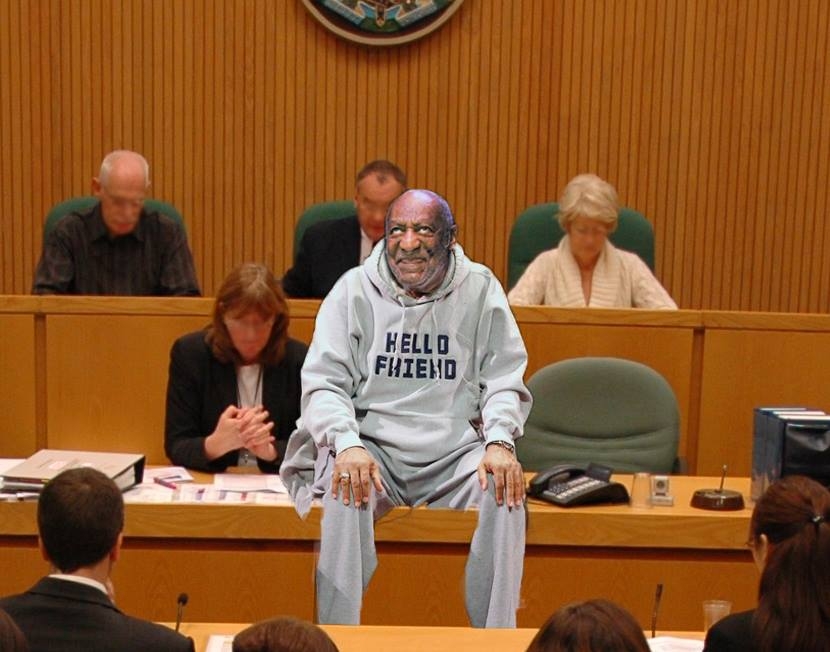 PENNSYLVANIA – After being charged with sexual assault Bill Cosby has unintentionally said 36 different female names when answering questions from reporters.
"Charges? Oh of course the charges are ridiculous. I can't believe Patricia Steuer would say something like that," said Cosby of the aggravated indecent assault charge brought forth by Andrea Constand. "Oops, did I say Patricia? I meant Marcella Tate. Actually, I think I meant Kaya Thompson. Or was it Janice Dickinson or Barbara Bowman? Wait, was it only one woman who filed charges?"
"Sorry. As you can imagine, it's hard to keep track of these things when you're an old fella like me."
Cosby, who has been accused by more than 46 women of sexual assault, then went on to list an additional 31 names, including Linda Joy Traitz, Tamara Green, Linda Kirkpatrick, Sunni Welles, Therese Serignese, and Beth Ferrier.
"I should point out that all these women, if they were to file formal charges, are just trying to make trouble," said Cosby, halfway through the list of women he didn't mean to say. "That being said: was it Carla Ferrigno? Louisa Moritz? Chelan Lasha? PJ Masten? Heidi Thomas?"
Many of the women accidentally named by Cosby, including Helen Hayes, Sarita Butterfield, Janice Baker-Kinney, Autumn Burns, Lili Bernard, advised they would have gladly pressed charges if prosecutors hadn't dismissed them as jealous groupies trying to take down America's Dad.
"Listen, Sammie Mays is just wrong about these allegations. Who are you going to believe? Me or Joan Tarshis? Or Maggie Shapiro? Or Joyce Emmons? Or Rebecca Lynn Neal? Or Victoria Valentino?"
At press time, Jewel Allison, Lise-Lotte Lublin, Cindra Ladd, Helen Gumpel, and Kathy McKee.