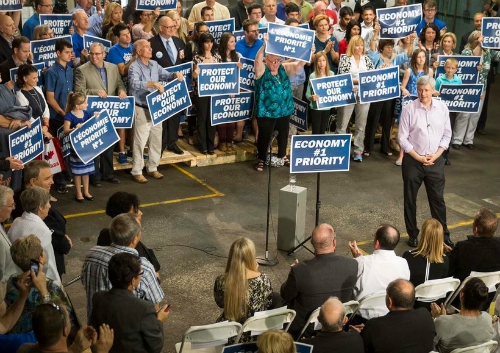 WHITBY, ON – Speaking at a campaign rally, Prime Minister Stephen Harper told reporters that there's no need to start a federal inquiry into Canada's missing and murdered Aboriginal women because "most" of the cases have already been solved by police, "give or take a few thousand."
"I mean, it's not an exact science," the Prime Minister shrugged. "But then, science by its very nature is imprecise. Which is why I don't care for it.  Next question?"
When pressed to respond to criticism that the government's insistence on framing the issue as a law and order problem, rather than a societal one rooted in the complex relationship between aboriginal and non-aboriginal people, has left Canadians with too many unanswered questions, Harper was philosophical.
"Listen, I've got some unanswered questions of my own," replied the Conservative leader.  "Like, what's up with those niqabs?  Right?  What are those ladies up to under there?  Are they even ladies?  That's what we should be asking ourselves, if you ask me."
As for the "vast body of unimplemented recommendations" from independent studies into violence against First Nations' women, the Prime Minister noted that the federal government is not the only Canadian institution to ignore outside counsel.
"I mean, what about all the recommendations I keep making to you jerks to shut your stupid mouths? How's that going?"