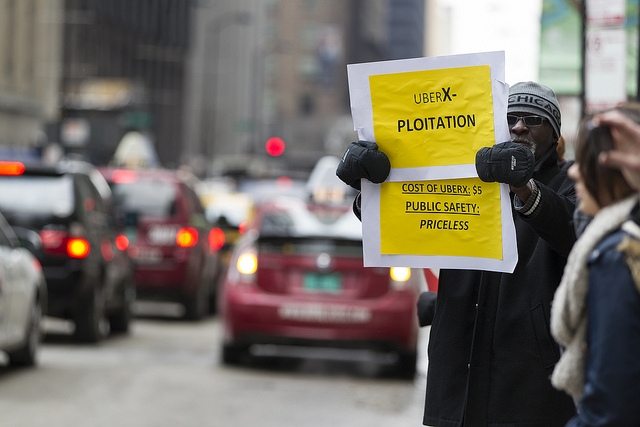 MONTREAL – After a protest staged by taxi drivers in downtown Montreal rallying against the ride-sharing service Uber, several protesters were caught using UberX vehicles to get home afterwards.
Although the accused made up only a small percentage of the hundreds of drivers that turned out to champion their outdated and obsolete service model, their apparent duplicity was met with strong backlash from both colleagues and officials.
When reached for comment Yusef Rashid, a cab driver of seven years who was caught using the UberX service, was quoted stating "I just didn't have any cash on me so this was way more convenient than going to an ATM or trying to use the credit card machine in a cab — those things basically never work." Jon Rossini, another cab driver seen taking a ride in an UberX, told reporters that he had just signed up for the service and figured that this would be a good time to use the free ride token he received upon registration. Andreas Kurzt, another cabbie seen using the ride-sharing service, admitted that he had actually just forgotten the number for a cab company and simply found it easier to use the app to call an Uber.
The employees who had been found using Uber have since been fired by their respective cab companies but are now enjoying their new jobs as Uber drivers.