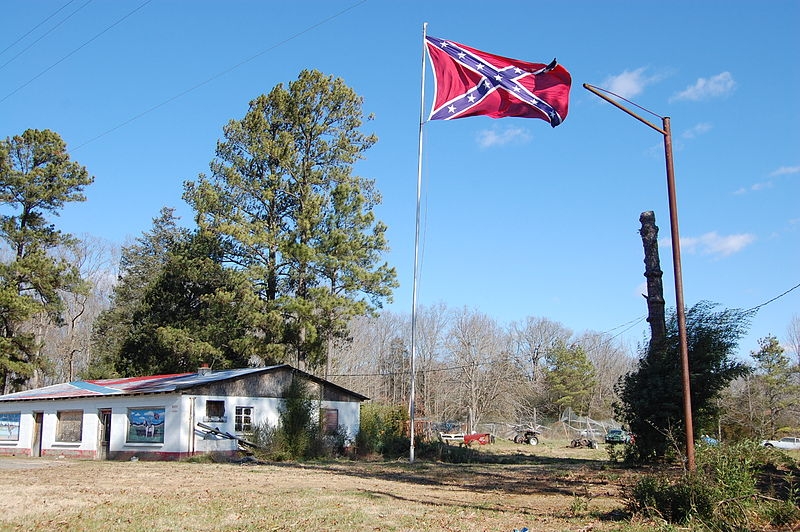 Craven, Saskatchewan – After many were offended by the dozens of Confederate flags spotted at the Craven Country Jamboree, local man Erik Gibson has refused to remove his flag from his truck until someone, anyone, explains what the heck it is.
"I refuse to take this down, because it is my right as a private citizen to fly it," said Gibson. "A right this flag represents…. I think. Is that right?"
"I would check myself but I spilled a can of Pilsner on my phone."
Gibson went on to say that further reasons he supported the flag included a love of Canadian history, his enjoyment of good BBQ and a belief in the freedom of all people.
"I know it's from the south and last year when I went to a football game in Southern Carolina I had a great time. Plus it gets those city boys in Regina all riled up."
"I also like that people keep walking by and cheering me for having it. Clearly this is a flag that everyone enjoys!"
At press time, after having been advised what the flag represents, Gibson said "Oh shit. Really? Shit!" as he lowered the flag as fast as possible.