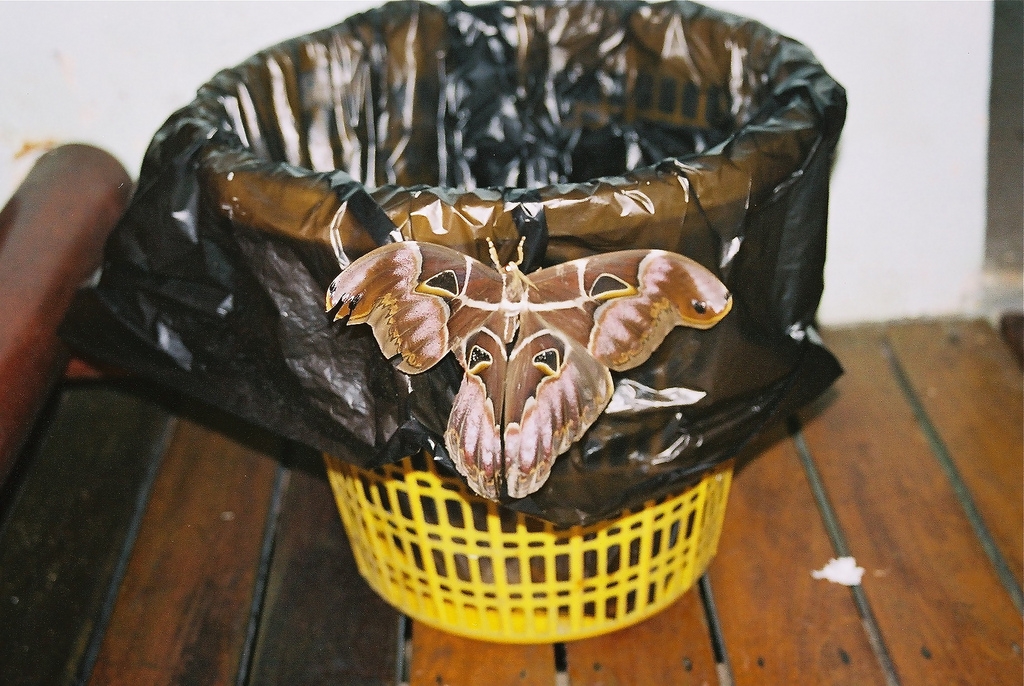 WINDSOR – As the burgers cook and the keg is already half-empty, it seems that a local BBQ is going to be a big succe- OH JESUS WHAT THE FUCK IS THAT THING?
"It just came pinwheeling out of the sky," said cowering guest Harpreet Patel. "I've never seen a moth like that. I mean, goddamn, it's gotta be at least the size of a fat sparrow."
Sources located under the picnic table have confirmed that the moth, or whatever it is, looks to have flown off into the darkne- AH SHIT JESUS CHRIST IT'S ON TED'S BACK.
"Aaaaaah!" said family friend Rob Johnson, using his paper plate to ward off the disoriented insect. "Aaaaaaaah!"
After pinballing off a patio light the massive bug was seen collapsing onto the hot barbecue. It flopped and failed for about 20 minutes, ruining seven perfectly good patties, before finally dying. Holy. Crap.
At press time, it was probably safe to start up the grill agai- ARGH! IT'S IN MY HAIR!