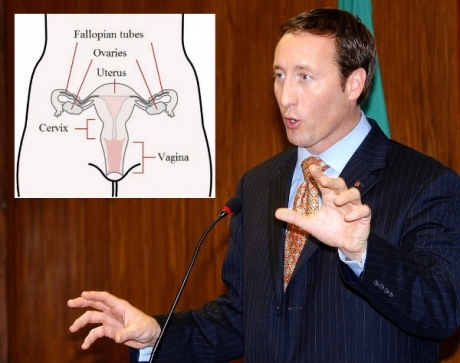 OTTAWA – Earlier today, Justice Minister Peter MacKay announced that he will not run in this year's election, having accepted a lucrative opportunity in the private sector chairing the Department of Women's Studies at Rosy Cross University in Dartmouth, Nova Scotia.
"Women are the most important part of our society. Women are our mothers, our sisters, our daughters and our hot cousins," said MacKay in the press gallery on Parliament Hill.
"As Minister of Justice I have steadfastly supported the right for women to choose to stay at home and raise the children and do all the cooking and cleaning. And women can drive cars pretty well sometimes too. But I believe I can do more for women outside of Government."
MacKay explained that he had no qualms accepting a chair at a women's studies department as a man, especially considering he, "thinks about them all day anyways."
According to files, MacKay will be the fourth man to occupy the position at the private Christian university, however, a representative noted that they are looking forward to one day finding a woman ready to tackle the pressure of job.
As new chair, MacKay says he is planning on making some curriculum changes to focus on researching fundamental questions, like, "Why do women always take so long in the bathroom and why do they always go in pairs when you're at a restaurant? Who can perfectly mimic my mother's mashed potatoes? And, of course, the clitoris. What's up with that?" he asked.
As for the four female professors he'll be working over, MacKay said he's "looking forward to meeting those gals," but hoped that they're not a "bunch of dogs."
At press time, the Women's Studies faculty were all seen updating their CVs.
With files from Luke Gordon Field