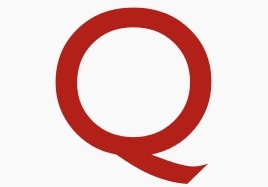 TORONTO –– After caps lock keys accepted buyouts in the CBC's latest round of budget cuts, the public broadcaster announced on Wednesday that the radio show Q would henceforth be known as q.
"we wanted the show to have a completely new identity for our new host, shad," CBC President Hubert Lacroix explained, "and there's no denying that this q looks radically different."
Asked if the new name was the result of the financially-enforced loss of capital letters, Lacroix struggled to adequately express his anger without being able to resort to all-caps ranting.
"we categorically reject the suggestion that this q looks anything like the other q, you know the capitalized one," he wrote in an email to journalists. "just use your imagination. there was big q and now there's little q, only little q will be bigger and better than big q."
At press time, CBC officials were strongly considering a proposal to rebrand CBC Radio 2 using roman numerals.