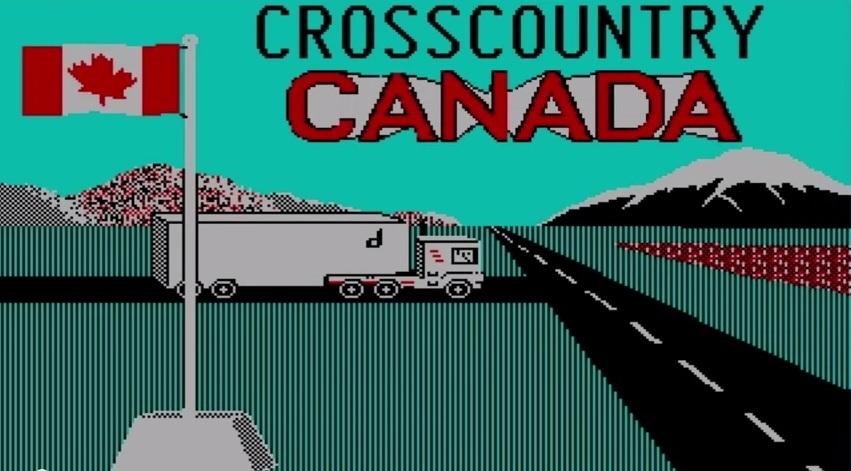 MARKHAM – Cross Country Canada, a computer studies game that gave kids the virtual experience of being a truck driver delivering cargo across the country, is being celebrated for effectively terrifying a generation of kids into doing well in school.
"They made us play it for hours, multiple times a week in school. It was such a bleak vision of things to come if we didn't study and get good grades. It scared me straight," said Jason Peters, a former student who admits he had "no idea what he was supposed to do" for most of the game.
Peters, who is now a well-respected lawyer in Toronto, said the galvanizing wake-up call came after sleeping in the virtual motel for the 7th virtual night after a virtual hitchhiker had stolen his virtual commodity.
"He stole my cobalt! And I wasn't even close to making my delivery in Medicine Hat," said Peters.
"All throughout school, any time someone asked me to cut class or smoke pot, I just saw flashes of that screen — that cracked windshield; that desolate landscape with stretches of highway for miles in every direction; those long, dark, pixelated nights. It didn't matter if you typed 'drive NE' or 'drive NW,' you got no where. The message of that game really got through to me loud and clear."
Peters recently began playing the game online "for old time's sake." At press time, Peters had just finished a virtual slice of Saskatoonberry pie at the virtual diner and was having traumatic flashbacks of being pulled over by the police for typing "speed."