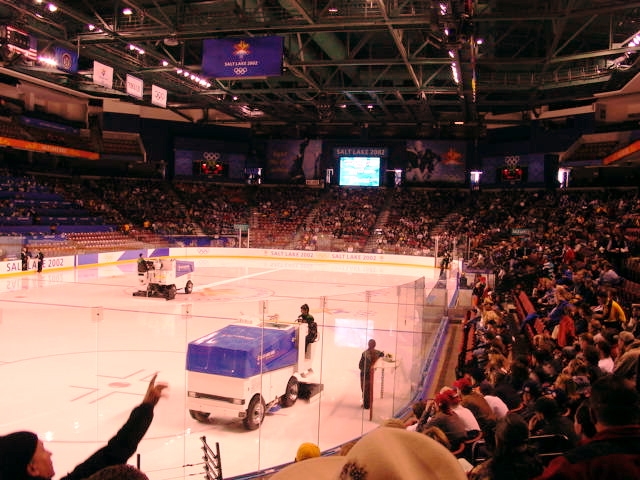 TORONTO – The Toronto Maple Leafs got revenge by throwing the Air Canada Centre's Zamboni at the three Leafs fans who threw their jerseys onto the ice at Monday's game against the victorious Carolina Hurricanes.
"This is about respect for the organization and the players who are giving it their all," said draft bust Nazem Kadri as he aimed the 1,000.00 pound truck at a Shopper's Drug Mart employee who had spent his entire Christmas bonus on Leafs tickets.
The entire hockey team, including new head coach Peter Horachek participated in the "team bonding" experience of tracking their targets to their homes or places of work. Once there Captain Dion Phaneuf would lure their target onto the street, where the rest of the team would hurl the massive weight of the Zamboni on to the unsuspecting disrespectful fan.
"I was kind of surprised they were able to pull off the kind of teamwork, discipline and hard work necessary to lift and throw that thing" said bystander Jason Kelly. "Plus, you know, they committed premeditated murder."
According to Horachek, the original plan was to simply throw the game puck at the fans, but unfortunately no one on the team knew where it was.