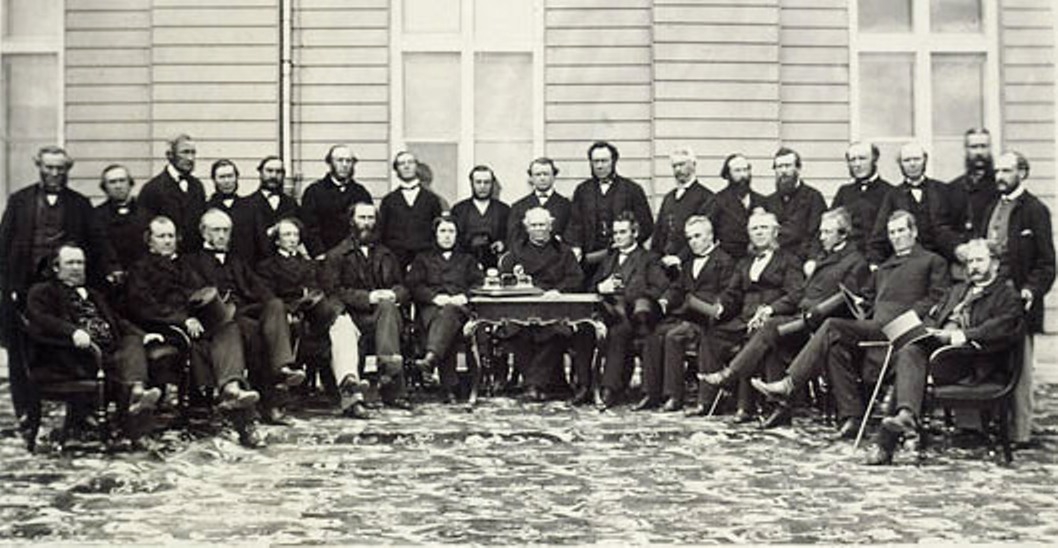 OTTAWA – In celebration of Canadian heritage, the nation honours the progressive, multiculturalism of the fathers of confederation who ranged from fair-skinned Englishmen to the pasty-white Brits.
Thaddeus Sabbat, Senior Curator of the National  Archives was among those at Parliament Hill eager to share his pride.
"It really is humbling to know that our country's open-minded diversity can be traced back to the confederation," stated Sabbat producing a photograph of the country's founders. "Here we men from all around the globe: Southern UK, Northern UK, Eastern UK, Western UK, and Britain!"
Wiping away a tear, Sabbat pointed out that the nation's founder did not only contain caucasian members, but men as well.
"Canada must not forget the the conviction of brave men who tamed her," declared Prime Minister Harper during his opening speech. "Before the arrival of our Anglo founders, this land was a boundless, undisturbed, natural, wasteland with nothing but steady streams, vast fields, great big mountains, and serene forests."
"Also, George-Étienne Cartier was the best Briton born outside of Britain," added Harper.
Parliament erupted with applause when Harper mentioned the "struggles" our forefathers faced from such "boat-rockers" as First Nations people and women's rights activists.
At press time, the Prime Minister encouraged all those in attendance to observe a moment of silence to remember those who endured the "Irish Invasion".