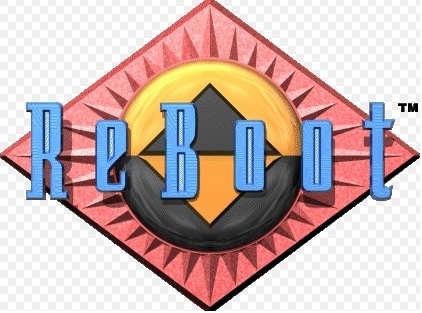 TORONTO – Rainmaker Entertainment, the company developing the reboot of popular 90s Canadian television TV show, ReBoot, has released a new logo and title for the show, and the news has some Canadians very excited.
"When I heard aboot the ReBoot reboot, I put on my boots, went oot and told all those galoots down at Snoot's Fruits! What a hoot!" said superfan Almut Calhoot from Nunavut.
The internet has been abuzz with the news as well: "Zut! A Reboot reboot! I know how to play the old theme song on my loot, but with the new one coming oot, that's moot!" wrote Manute le Brut, on his fansite "Salute to ReBoot."
However, some fans are not so optimistic. Entertainment critic Mamoot Lalute expressed concerns about network executives getting in the way of the show's original artistic vision:
"Those highfalutin suits who only care about loot can scoot. If you ask me, those coots are in cahoots. This ReBoot reboot is going to be a crapshoot." Others, like Tom Root were just excited to relive memories of the old show: "Aw shoot. What's the old ReBoot intro again? Oh yeah: 'No one knows for sure, but I intend to find oot.'"
At press time — WARNING: INCOMING GAME.