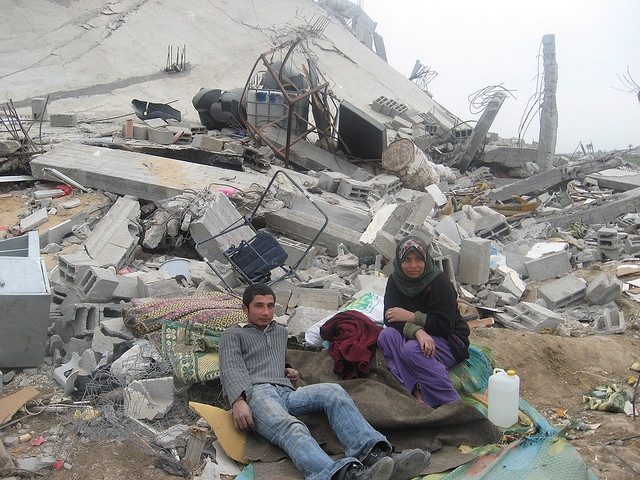 TEL AVIV – Both Palestinian and Israeli sources have confirmed today that the "usual crap" is currently taking place in Gaza, and that they have "fucking had it."
"I'm tired of all this shit," said Eli Weinstein, who lives in Ashkelon, 10 km north of the Gaza strip. As a warning siren began to sound, Weinstein bolted toward the door and added, "See what I mean? It never stops!"
Weinstein's sentiment was echoed by Gaza resident Hashem Farsakh, whose "second fucking home" was destroyed by an Israeli rocket targeting a launch site on its roof.
"This again? Fuck," said Farsakh. As he rounded his family to move to a temporary shelter, he added, "What is everyone's problem?"
After Hamas rejected a plan that might have gotten everyone out of this shit and Israel announced they would continue their shit on the ground, numerous international leaders have noted that "this sounds familiar" and "is this a sick joke or something?"
"This shit has dragged on for far too long," said the international community collectively. "It has to fucking stop."
At press time, everything fucking stayed the same.