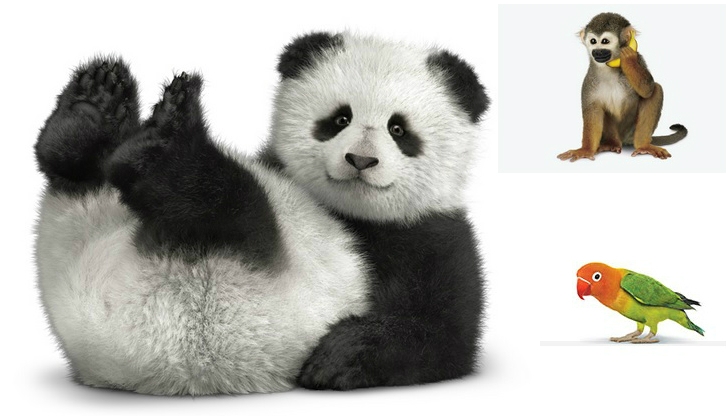 VANCOUVER – Vancouver police and the BC SPCA have uncovered a sophisticated exotic baby animal smuggling ring and arrested several Telus marketing executives who are implicated.
"Telus was in possession of several threatened or endangered species from places all around the world," said Katida Fiera, spokesperson for the BC SPCA. "We have seized two squirrel monkeys, 20 meerkats, 13 African penguins, 18 flamingos, 25 red-eyed tree frogs and one sleep deprived baby panda that can't stop covering its eyes. He must be so traumatized."
The SPCA believes the animals were obtained through the black market and then forced to market expensive phone, internet and television plans to Canadians by playfully running around and grabbing the viewer's attention.
"Telus also did not have an exotic animal license to keep these animals," added Fiera while police officers were removing an aquarium full of baby Burmese Star tortoises.
There are also charges pending for animal cruelty after Telus executives forced five macaws to dance for a commercial and only compensated them with a single cracker.
At press time, Vancouver police were still trying to figure out how executives managed to sneak an adult hippopotamus into Telus' downtown headquarters.