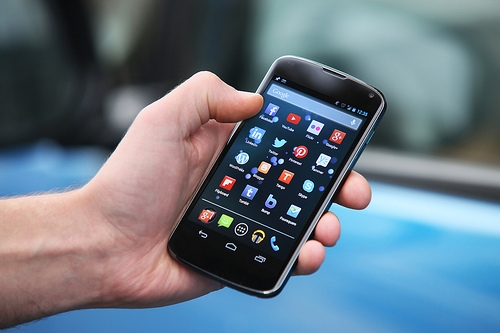 SAN FRANCISCO – Taking Silicon Valley by storm, the new smartphone app 'Surrendster' uses GPS technology to find the hippest nearby place for you to go, cough once or twice, and then stop moving forever.
"Of course, everyone's always trying to figure out where the next cool place to go and huddle out your last minutes is going to be," said tech guru Mark Zuckerberg. "Surrendster scans social media to get you up-to-the-nanosecond information about where you can find the buzzed-about place to curl up your arms and legs underneath you like a spider and let the life leave your shuddering frame."
The app has already attracted several high-profile users. Stars like Katy Perry and Harry Styles have already used the app to find dark, tight areas to wedge their failing bodies, and a recent tip from TMZ indicated that Pharrell Williams was planning to crawl into the dank space underneath a flight of basement stairs at the happening Mondrian Hotel and wait for staff to uncover his moist, decomposing body in four to six weeks time.
"Surrendster is big," said fashion vlogger Yolanda Tress, cramming her torso into an air duct in the ceiling of her local McDonald's. "I was lucky to find this place; most of the cool air ducts in town already have four or five shuffled-off mortal coils clutched up inside them."
Despite having lost his bid to become the spokesperson for Surrendster to Eva Mendes and Justin Long, basketball phenom LeBron James says he remains a 'huge fan' of the app. "I'm passionate about six things in life," said James. "Basketball, commitment, being there for my family, putting my teammates first, learning from my mistakes, and using Surrendster to find a cool, dry place under the earth where I can quietly let my life come to its rasping denouement."
"Go Cavs!"
Although it faces stiff competition from copycat apps such as Succumbler, Insta-die, Lava Death and Google Minus, Surrendster retains a commanding lead in the market of programs that help people choose where and when to bundle themselves into some rags and return to the dust.
"Facebook and Twitter made the world a lonelier and more pointless place," said Zuckerberg, between little retches, from his new office in a shallow ditch somewhere in the Mojave desert. "Surrendster is the natural conclusion of that trend."
"I can't wait to not see where it goes next."
At press time, the makers of Surrendster announced the upcoming release of their new app, 'Appfterlife', a program that takes control of your deceased loved ones' social media accounts, and uses them to relentlessly message you so that you can never, ever, get over their loss.