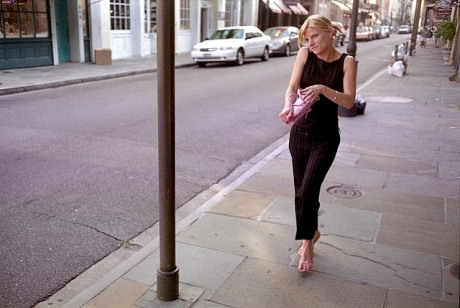 FREDERICTON, N.B. – PR worker and aspiring social media phenom Deirdre Waynes is certain that her latest tweet from the account of McMillan Holdings and Sales Ltd. will not unleash a massive public outcry ending with her termination.
I'm pretty confident this won't result in a famous comedian taking us to task in a hilarious but devastating manner," said Waynes as she logged into HootSuite. "And I'm sure that it won't generate a series of viral BuzzFeed articles that mock my feeble attempts at damage control after the fact."
Waynes is confident that she has considered every form of context, meaning, interpretation, and perspective that could possibly be inferred from the 121 character tweet; and after a full four hours of tweaking and rewording it, is satisfied that the intended sarcasm will resonate "loud and clear" with the "hip" consumer demographic that usually purchase holdings and sales
"I'm sure whatever Deirdre's posting is completely appropriate," stated vice president Dan Lekowski. "There's always risk when using social media to engage people with your brand. But being a corporation means people need to hear our opinions on things like major geopolitical tragedies and race relations, even if they are unrelated to our business."
He also added that "there's no way this is going to spark an article on Gawker."
At press time, Waynes was cleaning out her desk.