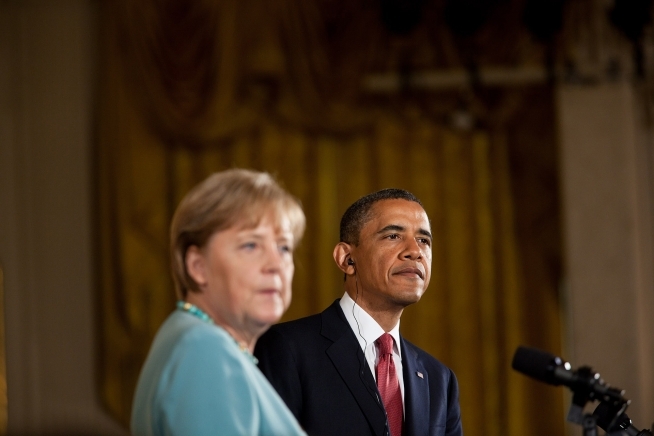 BERLIN – When Angela Merkel learned that the NSA was listening to her phone calls, she wasn't upset by American spying and lying, she was incensed by President Obama's failure to glean any economic wisdom from them.
"Chancellor Merkel is not embarrassed by the things she's said over the phone," revealed one of her senior aides. "She has nothing to hide; everyone knows she calls Der Spiegel every day to correct their crossword puzzle."
In fact, the leader of Europe's largest economy wishes the Americans had been listening more closely.
"There was good material in there," another aide explained. "Just last week, she explained to her stepsons that you can balance budgets by spending less than your revenue. The Americans could have learned from this."
"Or there was that time last month when she called to have pizza delivered and explained that a trade surplus makes it much easier to avoid a recession. Surely all countries can run trade surpluses."
At press time, Merkel was considering granting Edward Snowden asylum in the hope that he'd leak all of her economic wisdom to the world.