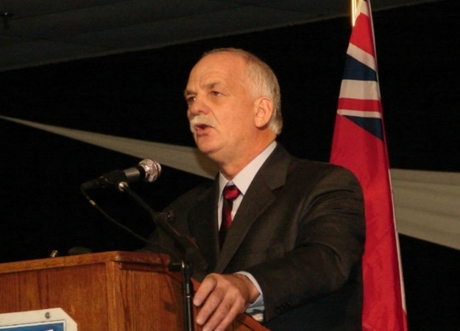 STEINBACH, MB – Upon announcing his retirement from the House of Commons, Vic Toews has instituted a "tough on crime" crackdown of his day-to-day affairs, beginning with his local Swiss Chalet franchise.
"If my quarter-chicken dinner arrives more than 30 minutes from now, then clearly you stand with Canada's most degenerate child pornographer criminals" said the former minister of Public Safety to a confused Swiss Chalet employee over the phone. "And so help me God, if I don't get my Chalet sauce, I will have your internet tapped and show those dirty websites you have been visiting to your wife!"
Toews was later seen drafting plans to raise the minimum prison sentence for offenders who deleted NCIS episodes off the PVR before they had been watched.