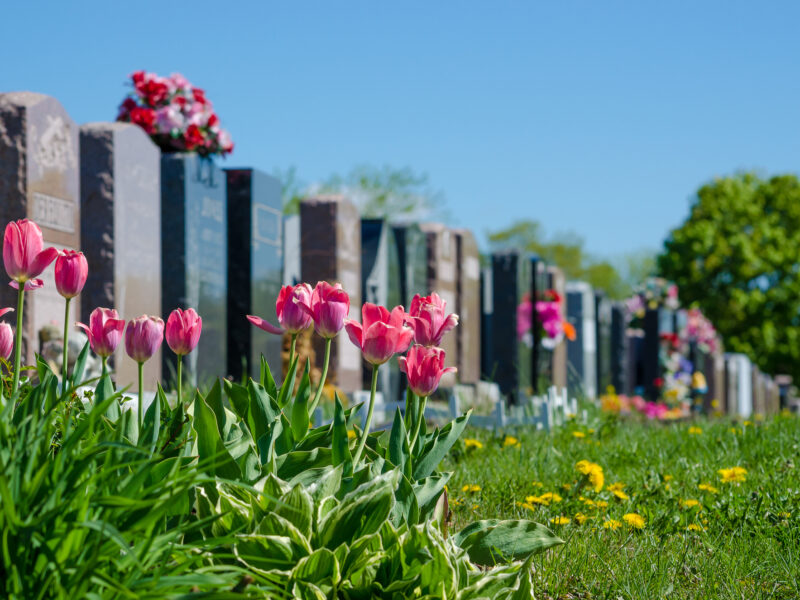 WINNIPEG – Pleasant Glen Cemetery is currently offering a special 'Headliner Tombstone' package for the deceased who would like to get more looks from passersby than a regular tombstone.
"This is a great package," says Jordan Albano, the Client Services Manager for Pleasant Glen. "We got a lot of graves in this here cemetery, and a lot of them, they're kinda near the back, or  muddled up with a bunch of other tombstones. But if you get a Headliner Tombstone, ooh boy, people are gonna notice you when they're out for a jog or pushing their baby or whatever!"
The Headliner tombstone package is just one of several packages that the cemetery is rolling out this holiday season. Other packages include "Mid-Tier," "Kind of Out of the Way," "Can't See It From Anywhere But the Grass is Nice, Good Grass," and "Shitty."
"I'm getting these for all four of my grandparents," said Neil Raley, a 26-year-old dental hygienist. "They're not dead, but they're all in their 80s and they all love the spotlight! Especially Nana Raley. She's gonna love this when I give it to her on Christmas morning."
Nora Bernstein, who walks her dog through the cemetery every morning, says she is looking forward to seeing some flashy new tombstones on her morning stroll. 
"I'm getting tired of some of the old tombstones, frankly," she added. "Now I can enjoy some hologram busts, or an LED sign posting the deceased's pinned tweet. I saw one the other day that said 'Bruins suck'! That's clever!"
Not everyone likes the new headstones. "I'm not a fan," said local cemetery traditionalist Keith Brnaz. "Those glitzed up front of the pack headliner tombstones completely eclipse my father's mid-tier tombstone. Whenever I see one, I think, 'I guess I didn't love my dad as much as that family.'"
At press time, Albano was putting the finishing touches on a tweet saying: "Our Mausoleum Niches this week are [3 fire emojis]!!!"