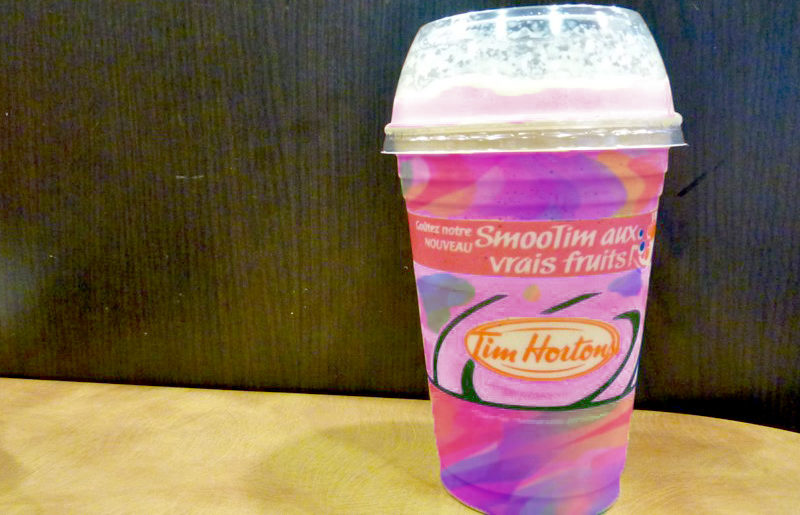 TORONTO – The national coffee chain Tim Hortons ended decades of academic and political turmoil this past weekend when it declared that Canada is just one or two more flavoured Iced Capps away from having a definitive cultural identity as a nation. 
"We at Tim Hortons understand that the quest for a unique national identity has been a defining struggle in Canadian history," said Tim Hortons head of marketing strategy, Jason Cassidy, speaking from his office in Miami. "In a nation that overwhelmingly consumes American media and keeps pace with American news, what can we all rally around as a touchstone of Canadian culture? A 41-year-old Bob and Doug McKenzie sketch? A coast-to-coast appreciation for the metric system? A national tolerance for the music of the Crash Test Dummies? Those all feel close, but none of those things feel quite right."
"So we figured we could just like, introduce a butter tart-flavoured Iced Capp and that could pretty much be it for everyone."
Canadians across the country have responded positively to the idea of staking their entire national identity on a series of frozen coffee beverages, even if it means being forced to drink Tim Hortons. 
"I just think Canadian identity is so important," said Etobicoke resident Doug Lessard, cracking open a Budweiser and settling in with a bag of Doritos to watch The Office. "I saw this news story on CNN the other night that said most Canadians really have a sense of Canadian identity, and I think that's sad. I was hoping we could get some new Canadian TV shows to bring us together, but that Handmaid's Tale show is only available on Hulu so I guess gagging down a coffee milkshake that tastes like ketchup chips will have to do."
At press time, Tim Hortons was hard at work developing a pull-apart donut to celebrate Albertan identity by letting them finally tear themselves away from the rest of Canada.