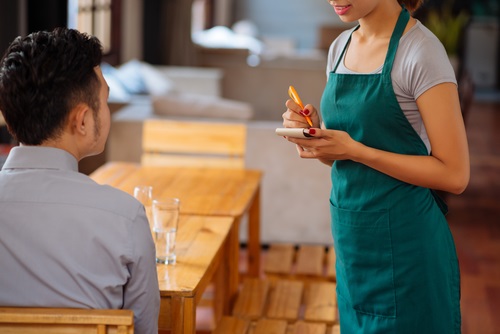 TORONTO – Like many other establishments throughout the industry, the restaurant Wingz and Thingz (thingz referring to a series of disappointing attempts at barbeque) has had to reduce their hours after failing to attract employees with it's offer of poor pay, a toxic work culture and erratic scheduling. 
"I applied for a job that advertised competitive wages but the pay was only 25 cents more than minimum wage, so I don't think they know what competitive means," said bartender Michelle Brown. "And they wanted me to work a 'trial' shift for free. So I don't think they know what wages mean either. When I asked about benefits they just told me one of the cooks has cocaine."
The hospitality industry has tried to address the labor shortage by labelling jobs with no guaranteed hours as 'freelance positions.' Another attempt to solve the issue has been complaining to the media about how "nobody wants to work anymore." Many restaurant owners believe that blue collar workers are not motivated by wages or benefits but rather sanctimonious and poorly researched pieces in the Financial Post. 
"We got busy on Saturday so I texted a bunch of people to come in even though they weren't scheduled," said owner Philp Fitzpatrick. "But then they didn't come in. I don't know why they wouldn't come in, all I want them to do is their regular job plus check vaccine passports, enforce mask wearing and sanitize everything in between everything once an hour." 
The agricultural industry is experiencing similar labor shortages but has re-assured Canadians that they will let food rot in the fields before they ever offer migrant workers better conditions.