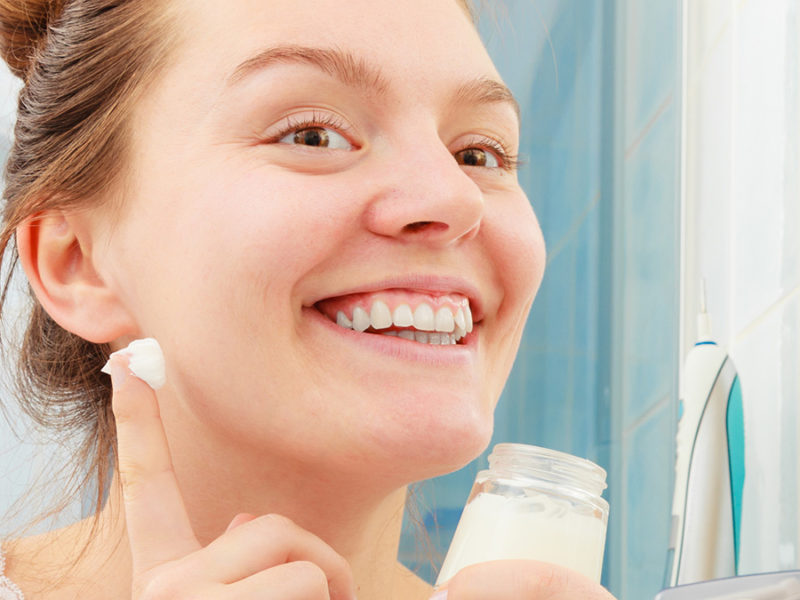 CHARLOTTETOWN – Jessica Harmon returned home from a trip to Shoppers Drug Mart with over $1150 worth of skin care products as she was too overwhelmed in the store to make a decision between anti-aging and acne-fight skin care products.
When Harmon turned 30, she thought that she would be on easy street and would finally be able to use the normal skin care line of products. However, the day before her period, her period pimple appeared in its usual location of her upper right cheek, while her chin broke out in a patch of dry flaky skin. While she was crying in the mirror over her skin care dilemma, she noticed that her crow's feet were deepening at an alarming rate.
"In that moment, I knew that I had to figure out how to have skin as flawless as Beyoncé. I started by using acne fighting skin care but then had to switch to anti-aging after two weeks and then I'd switch back again," explained Harmon." Now, I've discovered that I need to alternate on an 84-hr cycle and, on the full moon, I need to use sensitive skin products."
Harmon hopes that her skin care regime will inspire others to find an easy solution that works for them. 
A beauty industry insider said that they are surprised more women haven't discovered Harmon's straight-forward skincare routine.
"The beauty industry makes it super easy for women in their 30s to show the world they care for themselves by having perfect skin. In fact, we want women of all ages to know that their skin should easily fit into one of four categories, and, if it doesn't, they obviously have low self-esteem and want to be deemed ugly by traditional standards of beauty."
At press time, Harmon is gripped by worry that switching will eventually cause them to cancel each other out, while the stress makes her acne and fine lines worse. Meanwhile, her partner wonders what ever happened to that one bar of face soap he'd been using since he was 12.