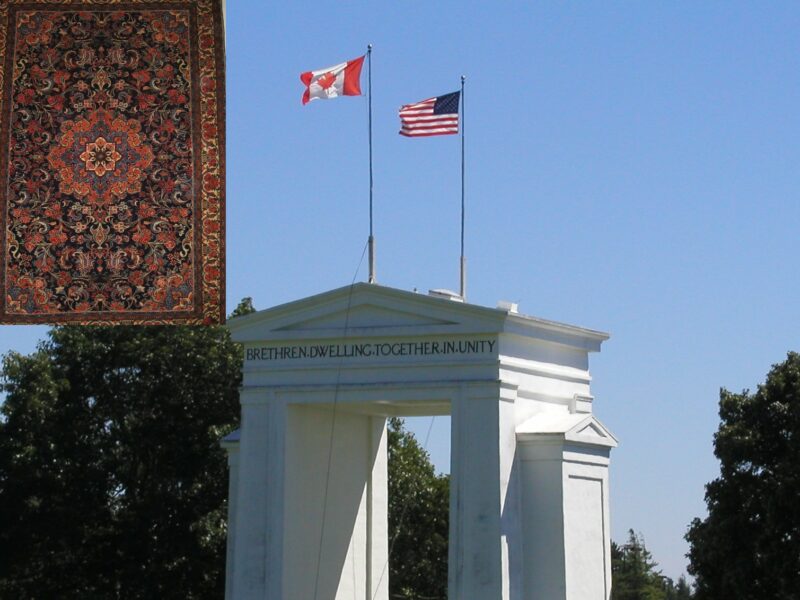 BLAINE, WA – U.S. Customs and Border Protection Services have detained a Persian rug as it attempted to enter the US at the Peace Arch Crossing along the BC-Washington border.
US border agents became suspicious of the Kashan rug based on its name, unusual asymmetrical knots, and elaborate, hand-crafted designs that they believe could be used as "some kind of code."
"The rug's origins were clearly from Iran," said a heavily armed CBP agent who specializes in inanimate object interrogation. "It claimed to work in interior design by uplifting someone's living room by adding more colour, but the patterns were very suspicious-looking. We believe that the rug could have also been taking jobs away from plain, American rugs you use for a bath mat purchased at Bed, Bath, and Beyond."
American authorities were not convinced that the colourful $2,000 item would make a small room feel more cozy.
"The carpet thought it had an elaborately woven story, but the weft kept changing direction, so we denied entry," added the border guard.
The CBP has denied that a new policy was put in place to target people of Iranian origin since they always racially profile travellers who are not white.
Meanwhile, the Congressional Cafeteria in Washington, DC has renamed kebabs to Patriot Meat Sticks.