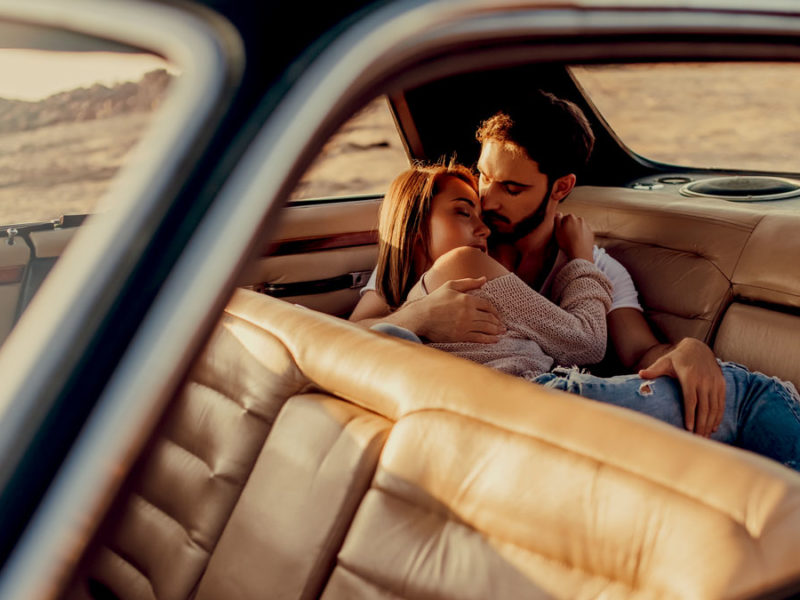 GRADSVILLE, AB –  "Make-Out Point," the spot which overlooks the city and has served as a romantic getaway for young couples to drive to since the 1950s, was officially been renamed "Butt-Stuff Hill" today, in order better reflect the times.
Many in the community are calling the name change a, "far more accurate moniker," as surveys suggest what was formerly called Make-Out Point was the exclusive domain of light anal play since at least the early 2000s.
"Let's face it, if I'm letting a man I just met drive me to a secluded wooded area, we're going to do much more than make-out," said Patricia Thurdson, 26, adding that the only thing any of the guys she's likely to date are interested in French kissing would be her puckering asshole. "Frankly I've been calling it Butt-Stuff Hill for at least two-years."
"Either that, or the 'Assy Knoll'," she added.
City council ratified the name change in a unanimous 7-0 decision on Monday, as council members appropriated money for a new sign, and other city services.
"Even back-in-the-day cruising for guys, the place was littered with disposable enemas," said city councillor Glenn Hernand, of ward 3, who initially argued the name should be changed to "Back-Door Alley," in order to reflect what the gay community had referred to the area for decades. "But at least with this new bill passed by council, I'm happy to say the city will now provide increased garbage collection and install free sanitary wipe dispensers for public use at Butt-Stuff Hill."
"Hopefully this will deal with the public health problem that has, frankly, gotten out-of-hand since bum fun has gone mainstream with Millennials and Gen-Z," he added.
At press time, the city has balked at providing free lube at Butt Stuff Hill citing concerns over what the raccoons might do with it.
Image via Depositphotos