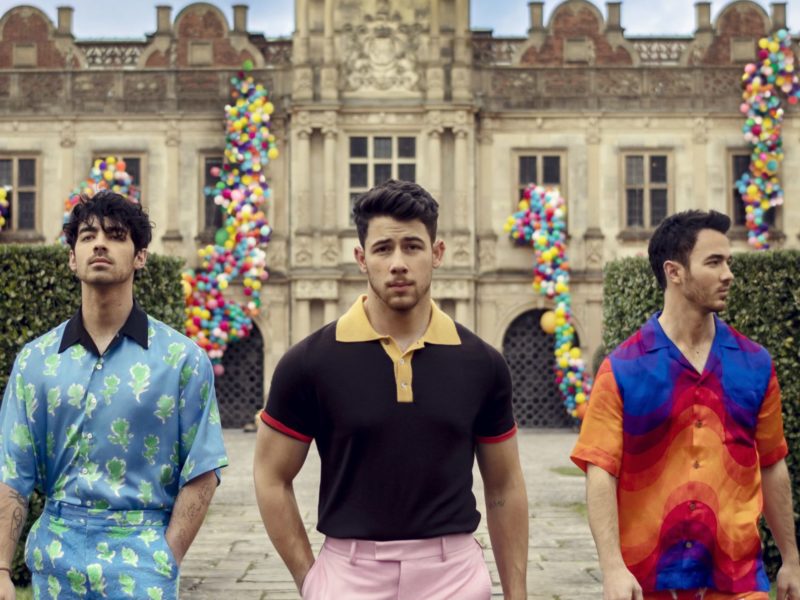 LOS ANGELES – Excitement over the return of the Jonas Brothers, one of the most successful boy bands of the early 2000s, is burnin' up all over social media. However, no one is more excited than member Kevin Jonas, who is just happy to be making music with his brothers again.
"We knew we wanted to get the band back together, but we weren't sure about Kevin," said lead singer Joe Jonas. "It was our mom who said she'd ground us if we didn't include him, so we asked him to join…"
No one knew the true whereabouts of Kevin when the band broke up. Sources say he felt lost because no one needed him to sing backing vocals or cover for them when they'd take off their purity rings and drink green apple Sour Puss. It was at that point he retreated to the forests of Colorado, where he found he had an affinity for carpentry and started a successful business creating high-end log homes for stadium country millionaires. He grew a beard, got off the grid, bought some caribou and made millions of dollars; but he gave it all up for a chance to cement his legacy as the most forgettable Jonas Brother.
"Joe and I have been so #blessed these past couple years," remarked other lead singer Nick Jonas. "We're excited to play together again. Our other brother, Big Rob was our first choice, but we're excited to have Korbin, I mean Kevin join us as our second runner up."
The new music video includes the brothers' wives and girlfriends. Model/actresses Priyanka Chopra and Sophie Turner grace the screen as bourgeois ladies while Danielle Jonas reportedly did a very good job on craft services.