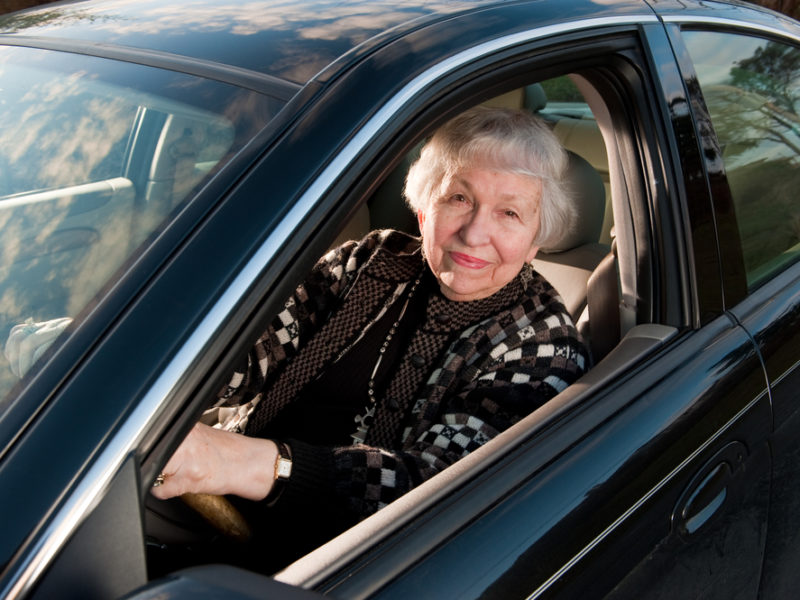 A senior driver was shocked to discover that her insurance company was over-billing her with an added premium she never asked for, but justice has been served since our Going Public Team brutally murdered those responsible for the injustice.
"It was a lot of money and I think it's just a simple mistake," said widow Mary Alexander who has no one to help her other than our journalists who will stop at nothing to enact revenge.
The 74-year-old was charged an additional $200 per year for roadside coverage she didn't ask for, a large sum for someone on a fixed income. The retired nurse said she tried calling her company, Persepoli Insurance, but couldn't get through the first time, so our journalists sought to show no mercy for the corrupt sons-of-bitches.
Persepoli Insurance did not return our threatening messages or letters written in blood, so we tracked down the agent at his suburban home.
Chris Velt, the employee who sold Alexander her insurance policy, at first refused to answer his questions when he was confronted about his unethical sales tactic, but started talking once we showed him the added costs to the insurance policy with the help of a few, well-placed pistol whips to the face.
Velt admitted that the company provided him a commission every time he added the roadside assistance coverage, even if the customer didn't ask for it. Before he was buried alive, the desperate employee admitted that this was a common practice in his firm with many customers unaware they're paying extra.
Our band of investigative reporters headed straight to the corporate office to confront CEO Bill Anderson and company executives about the sneaky fees added to policies. Anderson appeared to be jarred by the tough questions and semi-automatic rifles he faced by the media.
While pleading for his life, Anderson said that he agrees that the practice of adding on coverage without the permission of clients is wrong and he'll quickly drop the perverse practice of pressuring employees to sell more unwanted policies, just like how he was dropped out of an 8-storey window after the ad-hoc press conference.
Due to the outstanding professionalism of our Going Public Team, Alexander was reimbursed the $200 and given a better deal on her policy.