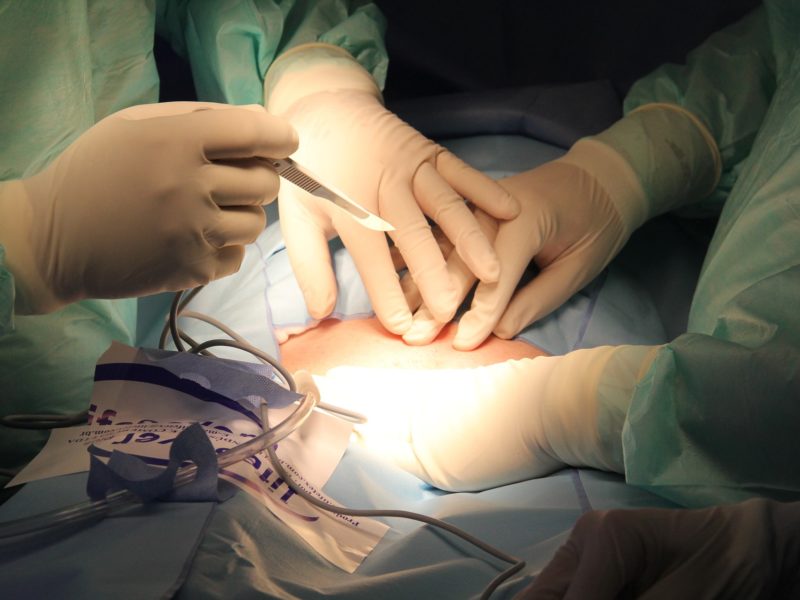 TORONTO, ON – Insisting that that he would like to be available to offer his opinion, should his 'lady surgeon' require any helpful tips or advice on how to perform the procedure, local man Patrick Mason, 56, refused to accept general surgical anesthetics for an emergency appendectomy Friday.
Mason, an electric mo-ped retailer, made his decision upon meeting his doctor Chief of Surgery, Dr. Abigail Bennett, whom he initially referred to as "nurse," described the doctor as "someone who takes good care of herself, if you get my drift." While initially he had doubts about her ability to perform the task, he stated, "I read a lot of popular science books, and Miss Bennett seemed kinda inexperienced. She didn't seem to have any kind of authority figure with her, so, I wanted to help her out."
During his preparatory checkup, Mason explained the differences between male and female anatomy, and explained all the facts he had read about appendicitis on WebMD on the ambulance ride over. "It's all about blockages," he told Dr. Bennett, while attempting to draw a diagram on the chart she was holding. Mason then proceeded to recount a scene from Grey's Anatomy that features a hernia surgery, which he called, "basically the same thing."
"My girlfriend loves Grey's anatomy, so I figured she would totally get it in those terms," he said.
"I think she appreciated it, though she didn't say anything when I told her where my appendix was. She might have been confused. Either way, it wouldn't kill her to smile a bit when offered friendly advice."
At press time, Mason praised "Miss Bennett's great potential" and wished her "good luck with her studies". The surgery was delayed after Mason saw the scalpel and lost consciousness.
Image via Pixabay