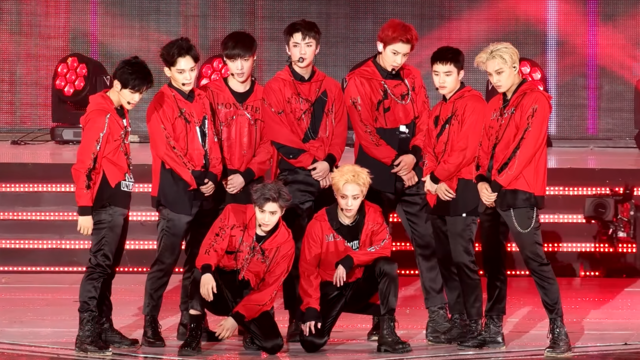 SEOUL, SOUTH KOREA – As an escalation of the global culture war, South Korea has mandated the conscription of all its youth to serve time in a K-Pop group.
At the age of seventeen all South Korean boys and girls will have to serve a minimum of five years in a K-Pop group – or release five albums, whichever comes first – before they can return to anonymous civilian life.
Exemptions will be given to young people accepted into proper university programs like medicine, law, engineering, or anyone with a top 500 world ranking in Starcraft II or League of Legends.
"This measure is necessary due to the increased uncertainty of America's military presence in the Republic of Korea under the Trump administration," said Jeong Kyeong-doo, the Minister of National Defense. "Without American backing we are vulnerable to aggression from North Korea and China. We must resist such incursion with the most potent force we have: adorable moppets executing precise dance routines to relentless pop music in flashy videos."
K-Pop has already made significant territorial gains in Japan, India, Southeast Asia, the Middle East, and is now gaining a foothold in North America, forcing president Moon Jae-in to assure global leaders that: "World dominance is not our ultimate goal. This is a matter of preservation of our flourishing democracy, and the best defense is a catchy, addictive offense."
However, South Korean officials firmly deny that instances of K-Pop stars going solo and disappearing into obscurity is a cover for secret infiltration into North Korea to undermine Kim Jong Un's dictatorship through the magic of street dance moves, bright apparel, and sweet harmonies.