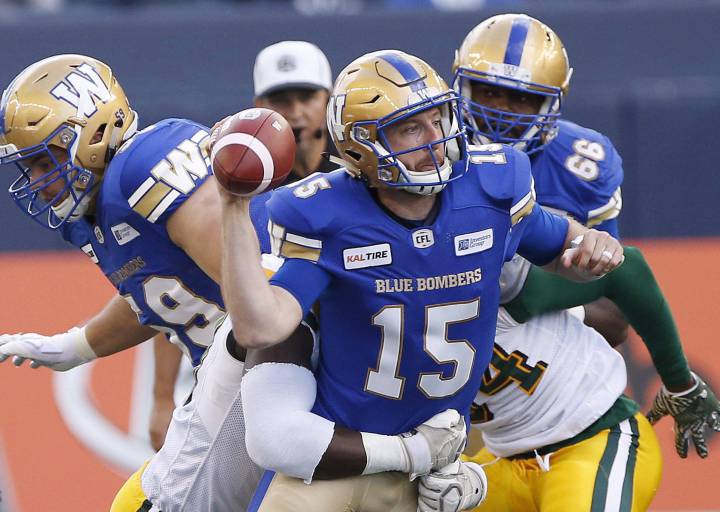 WINNIPEG – Some of Manitoba's smartest secondary students hope the $82 million bailout of the Winnipeg Blue Bombers will be worth the cuts to their education and potential future.
"I don't like football, but if we make a sacrifice with larger classroom sizes, the Bombers might make the playoffs this year," said Marion Blatchford, a grade 12 student from a school in the North End. "I know the money will be better spent teaching [Quarterback] Matt Nichols how to throw a long pass instead of teaching me calculus."
The top academic performers appeared to be very understanding of how the province could bail out a professional sports team while tightening the budgets of their local school boards.
"I was planning on being a pediatric surgeon, but does a kid smile more with a new kidney or at a home-opener?" said 16-year-old Harrison Martin. "I'm happy to know that sacrificing my future will help the team rebuild its shoddily constructed stadium instead of rebuilding my shoddily constructed school."
Meanwhile, Education Minister Ian Wishart made his case by pointing to the fact that Manitoba is ranked below the CFL average of other western provinces at a mediocre 6-7.
"$82 million was absolutely necessary in upgrading their facility to put these young people back on track," said Minister Wishart wearing a Blue Bomber jersey. "They were fumbling through life and no one was giving them a playoff opportunity. Today, we're going to change that to make sure these athletes receive a good education."
The minister then asserted that future generations will thank his government when the team wins the Grey Cup in 2176.