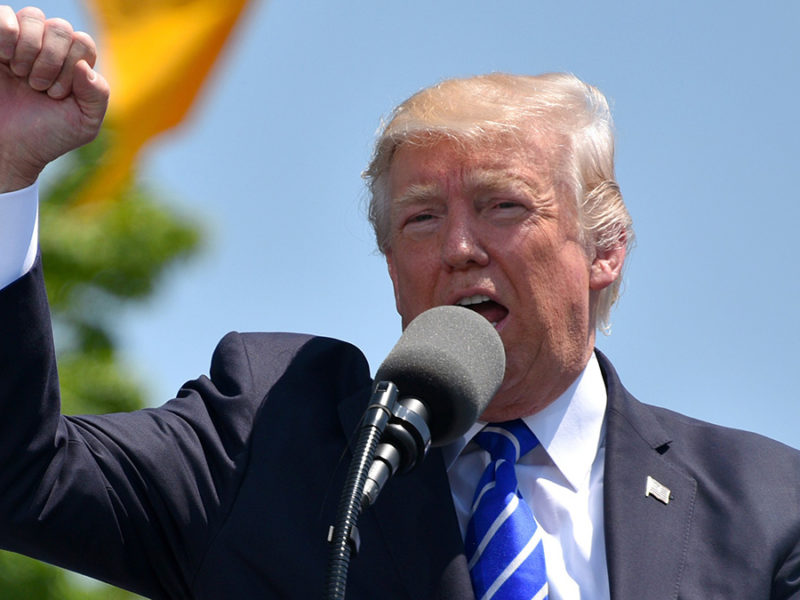 WASHINGTON, D.C – The Trump Administration has proposed a new merit-based immigration system that will award points to applicants. The system is modelled off the merit based systems used in places like Canada and Australia, which rate applicants on education, career or language skills, however Trump's new RAISE act will assign points to potential citizens based on their general fuckability.
Should the system be put into effect, candidates will be required to meet a minimum of 30 points in order to be granted immigration status. The current model will award points based on a number of factors, including bra size, flexibility, and willingness to do 'the weird stuff.'
In addition to merits, Trump has added a clause that allows for points to be removed. For instance, applicants will be docked points if they are married, any size greater than zero, or if they are a lesbian without an interest in threesomes. All applicants will also have points subtracted for age, with one point removed for every year older than sixteen.
Should an immigration application be approved, the candidate will be called to a landing interview, in which they will be asked a series of questions. The government reserves the right to reject the application, should the candidate talk too much, share an opinion, or fail to laugh at the interviewer's jokes.
When asked to comment on the proposal, President Trump reiterated his stance on immigration. "We want the good, we don't want any of the bad ones. If we're going to have immigrants, and we will, some, but they better be desirable. You wouldn't believe how undesirable some of these people are. But not anymore! If they want to come in here, we should want to come in them."
Men applying through this system may still submit their application, but will be deducted 50 points based on a 'no homo' clause included by Vice President Pence.
Image via Pixabay