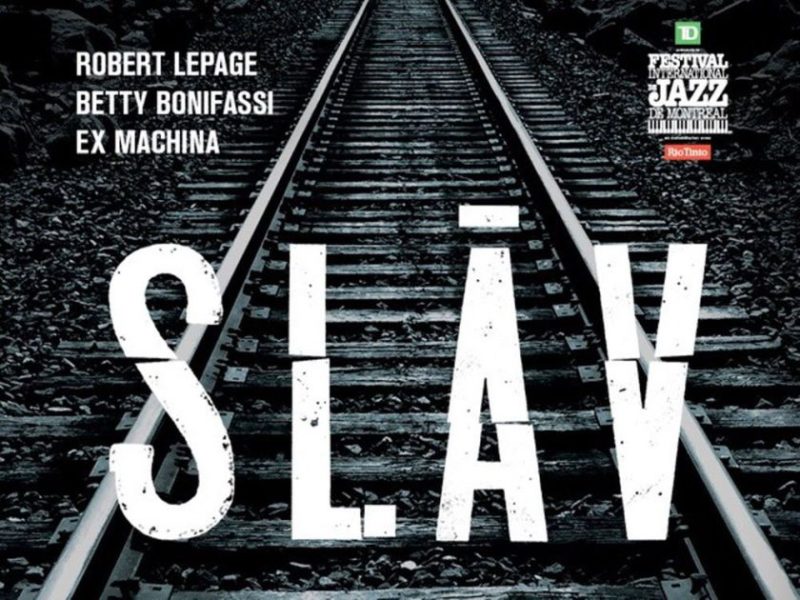 MONTREAL – Singer Betty Bonifassi and director Robert Lepage have cancelled the remaining performances of SLĀV, a showcase of slave songs performed and directed primarily by white people, at the Montreal International Jazz Festival to concentrate on their new production showcasing the songs of oppressed white people.
"I have insisted throughout this ordeal that I do not see colour," said Bonifassi. "I am also unable to hear tones. So my newest creation will feature the most colourless people and tone-deaf songs I could find."
The new show, titled FRAGĪL, will also be directed by Lepage, and will feature the songs and stories of contemporary white people and the horrors of oppression they suffer.
"Since she's out of work, we have recruited Roseanne Barr to sing her tweets in the style of her performance of the American national anthem," says Lepage. "Another piece features Jordan Peterson compelled to sing preferred pronouns while white men are reduced to donating to his Patreon account in protest."
The show features brutal scenes such as when a couple is told they cannot dress up in indigenous costumes for Halloween. It also has the poignant disappointment of a young man who does not get into his first choice university – which becomes uplifting when his community rallies around him and concludes that it was because of affirmative action, despite a lack of evidence.
Each show includes an audience participation portion in which an uncle is invited onstage to lament the things he can't do now that he could 30 years ago.
The creators drew on their own experiences for songs like,  "Let My People Go Make Money from Your Ancestors' Pain," "Everybody Has a Black Friend" and "Why Can't I Touch Your Hair?" leading into a rousing finale of "We Can't Say These Words, but We Sure Can Sing Them!"
The FRAGĪL tour has sold out in states won by Donald Trump and European countries transitioning from democracy to xenophobic authoritarianism.