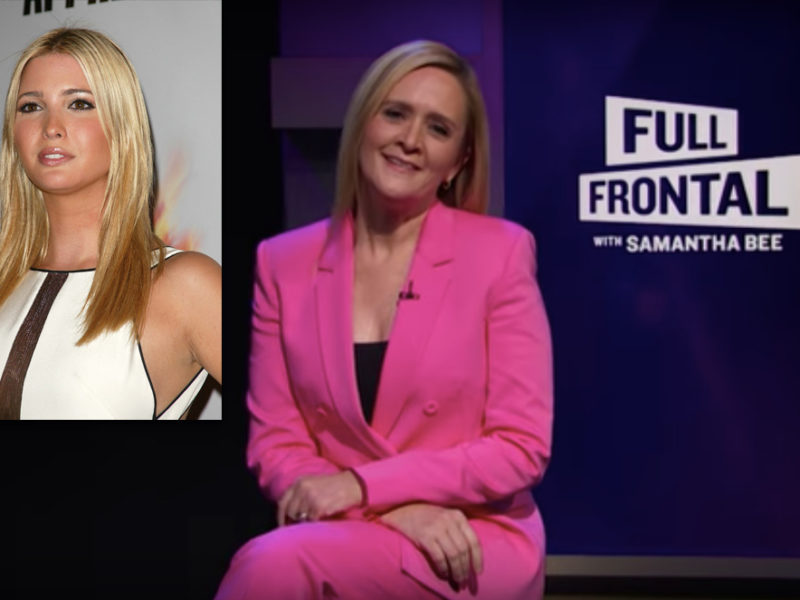 NEW YORK CITY – Comedian Samantha Bee and TBS have issued an apology for calling noted shitbag Ivanka Trump a "feckless cunt" during a segment of "Full Frontal with Samantha Bee" about the White House advisor's unwavering support for an administration accused of human rights abuses against immigrant children.
"There's never any excuse to use the term "cunt" as a pejorative," TBS said in a written statement about the controversy. "Not when there are so many more accurate epithets. Shitbag. Shitbird. Collaborator. Anal Fissure. Monster. Rotten soulless turd canoe. Calling this obvious bag of shit the c-word was lazy, misogynist writing and we unreservedly apologize to the shitbag for the use of that word."
The segment of "Full Frontal" in which the undeniable sack of shit was called the c-word came about after the shitbag tweeted a picture of herself enjoying time with her child in the midst of a controversy about the way the administration she has chosen to work for rips children from their parents.
"She is, demonstrably, full of shit. She is a shitbag. A feckless shitbag. We cannot apologize enough for not referring to her as such in the segment in question," the TBS statement went on to say.
Numerous Republicans who have never in their lives called a woman a cunt have weighed in on the matter, including White House press secretary and fellow shitbag Sarah Huckabee Sanders, who demanded "Full Frontal" be cancelled.
Donald Trump, who has been accused of calling at least three women the c-word, has yet to personally weigh in on the controversy.
At press time, Sam Bee is nothing like Roseanne Barr.
Images via TBS/Deposit Photos