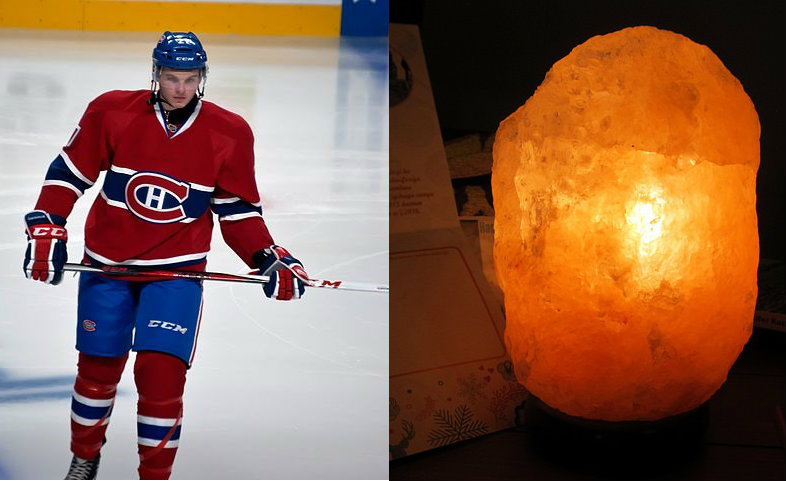 MONTREAL – Montreal Canadiens GM Marc Bergevin has successfully traded forward Alex Galchenyuk on Bunz Trading Zone. A Himalayan salt lamp is the only piece heading the other way.
"I spoke with Alex about the trade earlier and he seemed very disappointed," said Bergevin. "I think he feels slighted but the thing is Salt Lamps are a hot commodity on Bunz. They're hard to get! I have been trying for months and I've exhausted all the other trade options to get one of these lamps."
24-year-old Alex Galchenyuk was selected third overall in the 2012 draft by the Canadiens and has 108 goals and 255 points in 418 games. The salt lamp was gifted to Megan Smitherman in the 2016 Christmas season and retails for $24.99 on Amazon. The lamp has 0 goals and 0 points in 0 games.
The Habs have the third pick in the upcoming NHL draft on June 22, however sources say Bergevin is confident he can trade the pick for at least a Cineplex gift card with the possibility of getting a few cans of Mike's Hard added to sweeten the deal.