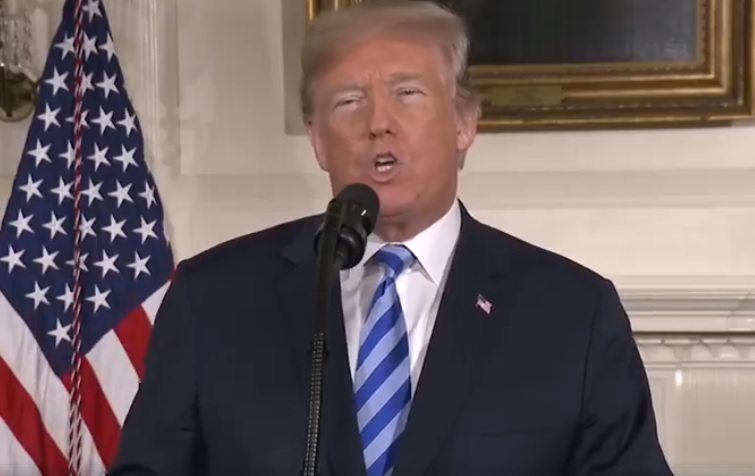 WASHINGTON – US President Donald Trump has announced that he will be re-launching Iran's stalled nuclear weapons program after years of very little progress.
"Iran deserves another shot at the bomb," said Trump who was joined with Iranian hardliners at a press conference in the White House. "By reinstating US sanctions on Iran, we're opening America and the world to new opportunities in nuclear blackmail.
"Their nuclear missiles will be great, really great," quipped Trump looking back at the hardliners.
Those who vehemently opposed the Iran Deal in both the US and Iran were pleased that they were given the go-ahead to pursue a reinvigorated policy of nuclear apocalypse.
"I'm very happy President Trump has given us hawks a second chance," explained former Iranian President Mahmoud Ahmadinejad. "Having a fully functional arsenal will help us secure our nation's rightful place in countries like Syria, Yemen, Iraq, and Lebanon."
Ahmadinejad also thanked Trump for undermining his alliance with European allies, which will inspire confidence in the theocracy's repression of human rights within the country.
"Plus those IAEA inspectors in the country are so annoying; I'll be happy to see the back of them," added Ahmadinejad.
As a sign of their appreciation, Iran will name its first nuclear missile silo after the 45th President once plans and construction are complete in 2019.