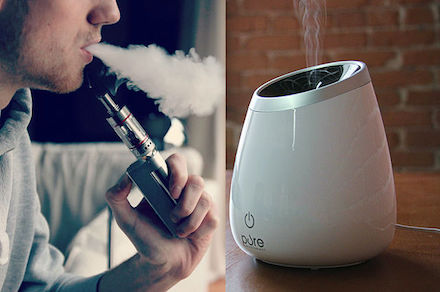 Vaughn, ON — The tenuous relationship between a mother and son was strengthened this past weekend when they discovered their shared love of vapour.
Margaret Clemens was enjoying a calm moment gazing out the window next to her diffuser when she noticed her teenage son Brett vaping on the front porch.
"I went outside to scold him, but was stopped in my tracks when I realized we were both vaporizing the same scent. Wild Orange Bud!"
Coincidentally, Margaret sells diffusers for Young Living, while Brett sells cannabis-oil using the street name Yung Livin'. They've also both been told by many friends, "We get it, you vape."
"I just think it's neat that we share this self-care ritual," beamed Margaret. When asked if he also thought it was neat, Brett replied, "Yeah."
At press time, Brett's Dad George was installing a family steam room to encourage bonding time.