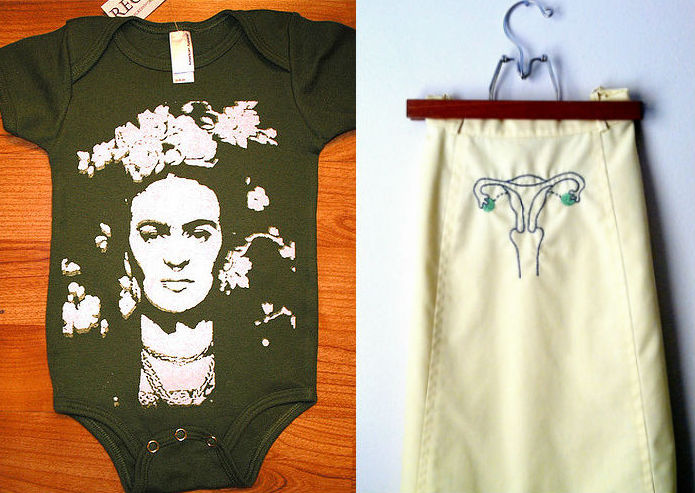 By: Diane Momford
As a mom and feminist, I know how important it is to set an example for my beautiful daughter, especially in these tumultuous times. That's why I make a point of sitting down with her weekly to talk about the adorable Frida Kahlo shower curtain I bought her—I mean, the importance of income equality!
When my daughter walks down the street, I hope that she feels safe and empowered rather than victimized. I want her to be able to choose what is best for her body. And most importantly, I simply must buy her these Crush the Patriarchy shot glasses!
I want my daughter to be able to proudly wear her political opinions like a badge, or a tote bag with a fun sketch of a uterus on it, so that people know she unequivocally supports reproductive rights. As her mother, it is my responsibility to fill her bookshelves with critical feminist texts, and her closet with Notorious RBG and Nasty Woman crop tops.
Of all the gifts I could ever give to my precious daughter, an end to systemic institutionalized sexism is at the top of the list! Well, it's near the top of the list for sure. Right underneath this Future is Female sport-nozzle water bottle. And this darling #girlboss toilet plunger. Oh and this Rosie the Riveter vibrator—what a scream! Oh, oh, and maybe this funky Feminist Bitch pen.
And this Judith Butler beeswax candle.