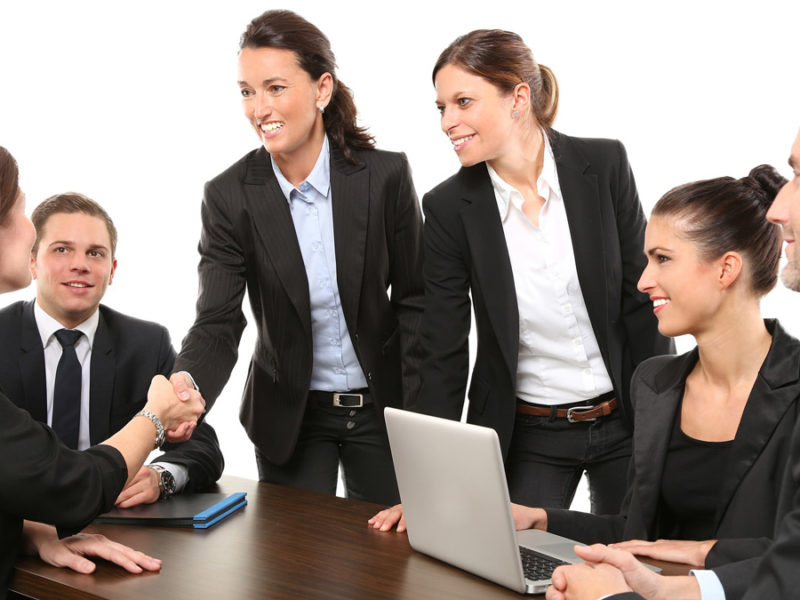 In an age of globalization, it's heartening to know that there's at least one faceless multinational corporation keeping the tradition of the family run business alive: global food giant T. D. Davies Corporation.
T.D. Davies was founded in the late 1800s by Thaddeus Denton Davies as the Davies Family Bakery, which made bread and pastries by hand according to family recipes. Even back then the whole family chipped in, with the Davies children kneading dough by hand and sweeping up in the kitchen. Now, thanks to generations of hard work and a series of hostile takeovers in the 80s, T. D. Davies Corp. supplies food-style products to over 140 countries and is the world's largest manufacturer of xanthan gum.
The bakery's recipes were once a carefully guarded family secret; now, detailed nondisclosure agreements, predatory lawsuits, and an aggressive HR department protect the family's time-honoured formulas.
Though business may have changed, the company's commitment to family hasn't, with nearly all of T. D.'s 53 great great grandchildren now holding all sorts of vague job descriptions. "Family always comes first," says Vice President of Project Coordination Stefan Davies, who manages a team of two dozen employees who are all more qualified than he is.
"For sure there are perks to being the boss's daughter", says Vice President of Management Resources Peggy Davies, "Like being able to duck out early on your birthday, or getting hired for a high paying position you have no aptitude for."
"We're all one big happy family, it's like a family reunion every day," says Barton Davies, the company lawyer, who is currently defending the corporation against a class action lawsuit filed by non-family employees who accuse the company of wage discrimination and creating a toxic work environment.
The company's latest hire, Manager of Brand Content Awareness Cody Davies, is fresh out of high school – where he almost graduated – and ready to continue the family tradition. Cody's success in the company comes as no surprise to those that know him. "I always knew he was going to do well no matter what," said Nate Tennison, Cody's high school English teacher, "because he already had a job lined up in a highly paid position at his father's company regardless of his academic performance."
"You're just not seeing as much nepotism these days," says Vice President of Operational Manufacturing David Davies as he supervises delivery of a vat of bakery grade emulsifying paste. "Cronyism? Sure. Favouritism? Maybe. But honest-to-goodness nepotism? That's a dying breed, and we're proud to be keeping that alive."
But how does the company remain competitive in spite of glaring incompetency and a bloated payroll? Cornering the market on soy byproducts is only half the story – the rest of the credit goes to the company's hard working non-family employees. "I'm sorry, I really can't talk right now," says unrelated Managing Director Gavin Swain, 29 but looks 40, as he rushes down a corridor, sweating. "I have to deal with – oh god, just, everything. I can't – no, I can't talk after work, there's no such thing as after work, oh god, oh god, I haven't seen my kids in six months."
Image via Pixabay