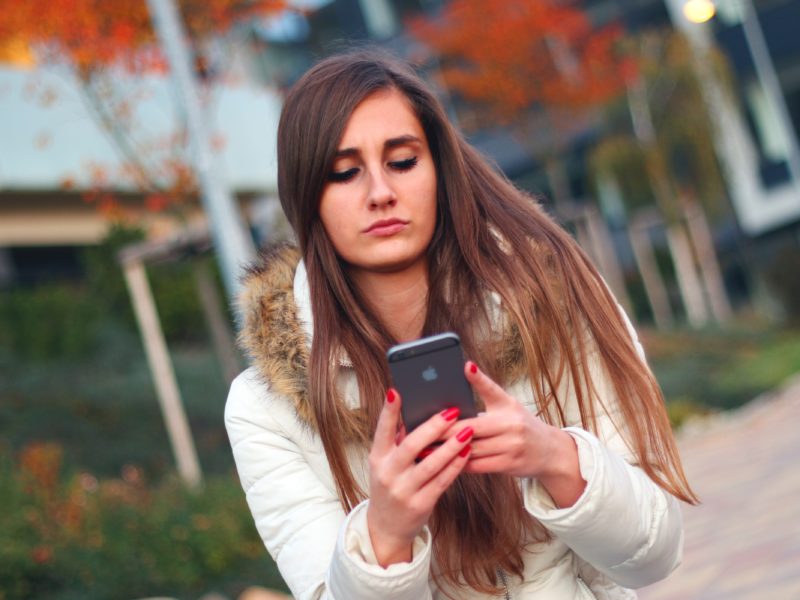 PICKERING, ON – In an update to an earlier situation, local parent Sandra MacLean has returned to experimenting with filters on her phone after making a half-hearted attempt at disciplining her son Scott.
Scott, 5 years old, and brimming with boundless energy, was weaving in and out of listless adults at the playground with the pure joy of playful exercise when his mother made what has now been confirmed as a completely empty threat to discipline him.
Other parents at the scene say they were expecting some sort of action after MacLean shouted: "Scott! Stop throwing your toys or I will get angry!" However, it appears that any motions to regulate the child's behaviour have come to a screeching halt.
"I was sure she was going to do something," said Patricia Waters, pushing her daughter on the swings. "I mean, she even stood up and and said she was going to count to three. But she lost count after one when she was interrupted by a text from her friend Clarissa."
Walter Chung, father of Sam and David, was less impressed. "That little brat Scott shoved Sam on the slides twice and his mom didn't notice. I can show you the video. I livestreamed the whole thing on Facebook."
Three other parents at the playground were approached for comment, but they hadn't noticed anything except for social media updates from friends and strangers around the world.
"Which one's Scott?" asked Kuldip Singh as he looked up from his smartphone. "Sorry, I didn't see… Hang on. Where'd Sanjay go? Sorry. I've got to go look for him… Sanjay!"
According to sources, the situation was resolved when Sandra gave Scott her iPhone and he quietly sat playing Bubble Witch for the next half hour.